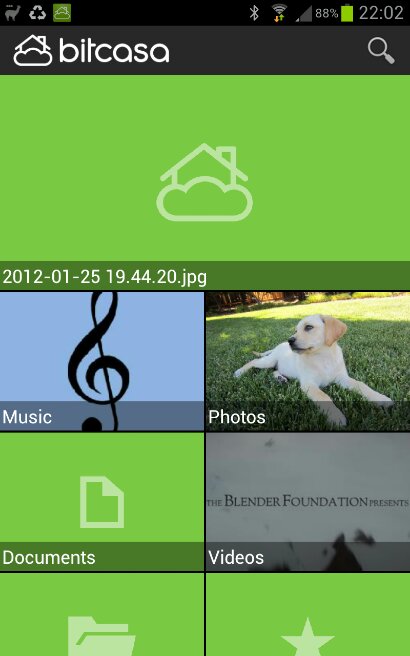 You want online storage, you normally head to Dropbox. However, if you're looking for more storage, you might want to check bitcasa.com. They provide "infinite" storage, yes – you heard right. Currently there's no limits so you're free to download the app (currently Android only, but an iPhone version is coming soon) and sync your entire library of photos, videos and files. It'll automatically sync all your pictures right after you've snapped them.
The app will let you switch to WiFi-only upload and / or download, so it won't use all your mobile data. There is, however, a little catch. Although everything is free currently, they'll be adding a charge of $10 per month for the "infinite" storage sometime soon. We don't know exactly when this will be though, and if you're using up to 10GB it'll continue to be free. That said, the guys at Bitcasa say that even if you do decide not to stump up the $10 (about £6.15) per month when it comes into force, they'll give you plenty of time to grab your files before everything gets closed.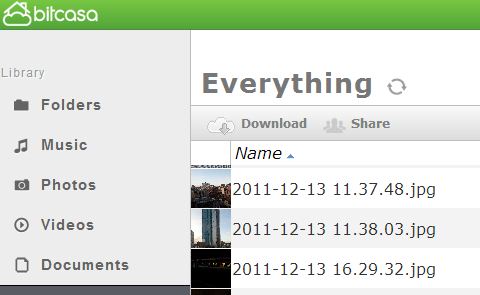 I've given it a spin after maxing out my Dropbox account and it's pretty good to know that my files are backed up. I'm one of those people who tends to carry around all my pictures without backing them up properly. The web portal perhaps needs a little work, it seems a little slow at times and doesn't tell me how much storage I'm using, but there is a Windows app so that you can connect your computer with your Bitcasa account and easily move files to and from your device. Meanwhile, on your phone or tablet, there's a small logo in your notification bar to let you know what's going on. It holds a great deal of promise, especially if they can deliver on that infinite storage promise for just a little over £6 per month.
Link – Bitcasa