Looking for a nice case to go with your new or indeed now not so new iPad Mini?
Well here we have a quick look and comparison of 2 of the best. The Snugg iPad Mini case and the STM Skinny for iPad Mini.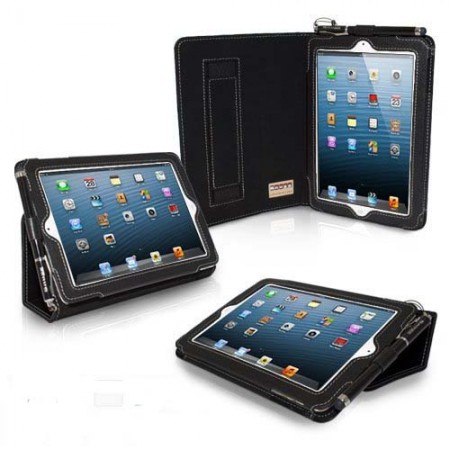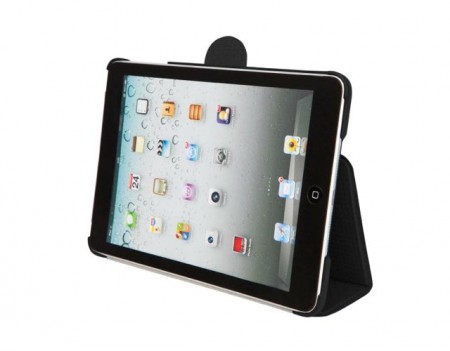 Both these cases sell for around £25 to £30 and are very high quality cases.
The Snugg is made from PU "Leather" (Quite how Polyurethane can be called leather is beyond me.) on the outside and a soft velvety material inside to protect the iPad from scratches, unfortunately the case has the same problem that many cases before it has, it offers no protection for the iPad's corners, which I discovered a few years ago was a problem, when I dropped a first generation iPad on my foot , denting my foot and denting the iPad when it bounced to the ground. No laughing please…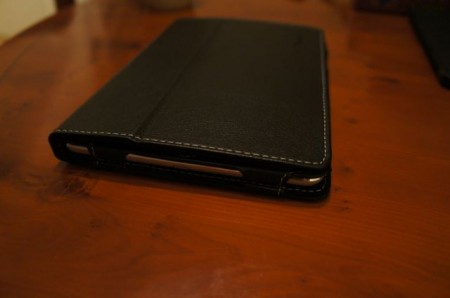 It can be used as a keyboard stand or viewing stand by flipping the front cover back and tucking it in to a small flap. It's a little bendy when in this configuration but is comfortable for typing and perfectly fine for viewing. Opening and closing the front cover wakes and sleeps the iPad. Fitting the iPad in is a matter of sliding it into the case and tucking a Velcro fastener under the iPad. It's very secure, but as you may be able to see the front of the Snugg is a little loose and bulges out slightly. The Snugg is also rather thick and adds a lot of bulk to the diminutive iPad Mini. And it also has a rather useless hand strap on the inside, which is uncomfortable and strange to use.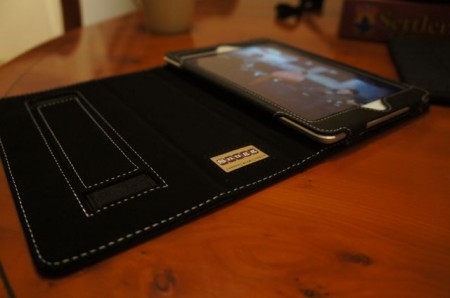 The STM Skinny as made from a very nice textured hard plastic surface and is lined with a microfiber type cloth that also protects the iPad nicely. The iPad fits snuggly into the case and it clips over the corners very nicely indeed. It also provides excellent corner protection.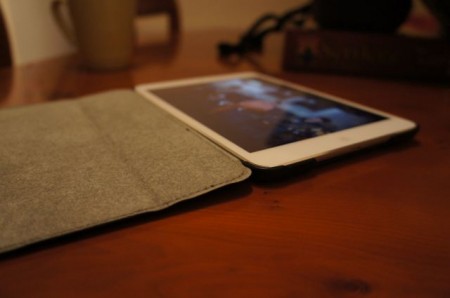 There's a big tab that closes the case by sliding it into a slot on the back of the case. Flipping the front cover back and putting the tab through the same slot converts it to a viewing/keyboard stand, which again works nicely and is comfortable when typing on it. It feels much more sturdy than Snugg when typing on and I much prefer this case for typing. The Skinny also wakes and sleeps the iPad when opening and closing the front cover. Finally it is quite thin and adds little bulk to the iPad, and when folded closed is about 5mm thinner than the Snugg.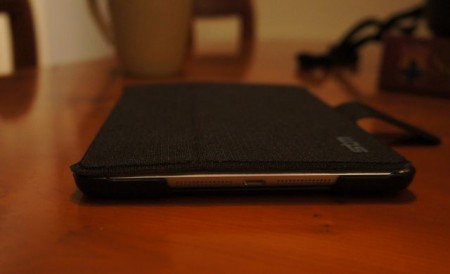 In conclusion, I have to say the STM Skinny for iPad Mini is by far my favourite case of these particular ones. That's not to say the Snugg is a bad case, it is just far outshone by the superior quality STM case.
Want one?