One of the best selling handsets for a long time was the Samsung Galaxy SII.
Widely regarded along with the iPhone 4S as the best device of 2011 the Galaxy SII still commands a huge following even now.
The good news for all those owners out there is that the the latest and greatest incantation of Android, Jellybean, is about to land on the Galaxy SI .
Available via Kies, the update will take around an hour to install and includes features such as Google Talk, Google + and Google Now.
Sammobile, who released the news originally posted by Samsung Korea, also say that the available storage memory will fall from 12gb to 11gb  with an extra 1gb being needed for a system partition.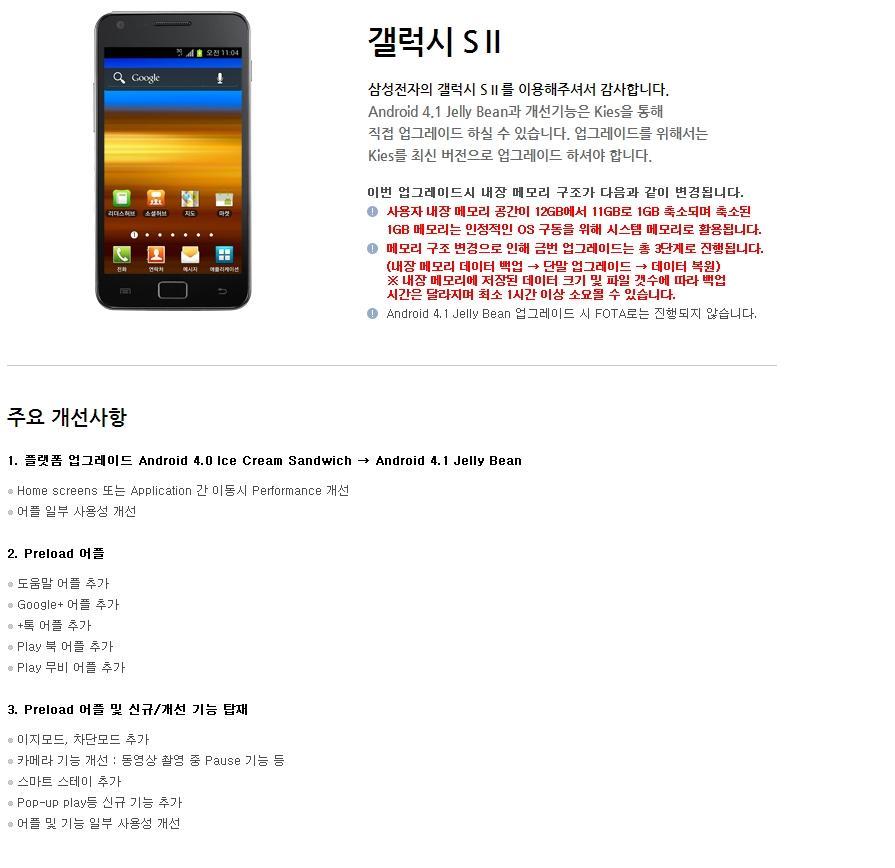 So, if you are one of the many Samsung Galaxy SII owners, keep an eye on Kies and get ready to breathe new life into your handset!!