CES is about to kick off over in Las Vegas tomorrow with a whole host of announcements due by manufacturers and one has been getting a lot of attention recently, and that is of course Sony and their rumored new flagship the Sony Xperia Z.
We have seen leaked press photos showing off the design as well as other images showing off specs from 5 inch 1080p screen, 13 megapixel camera and water resistant body.
It seems that Engadget have been sent an image of the Xperia Z on the live Sony stand at CES, complete with name on show which is confirmed as the Xperia Z.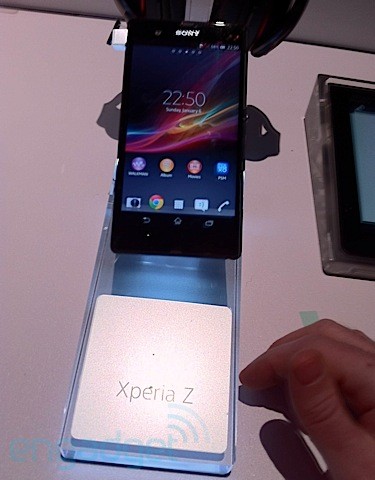 CES kicks off tomorrow where we are now sure that the Xperia Z will be made official, of course this is the mobile industry so anything could change before then, highly unlikely but anything is possible.
Check back for the full announcement tomorrow
Link: Engadget