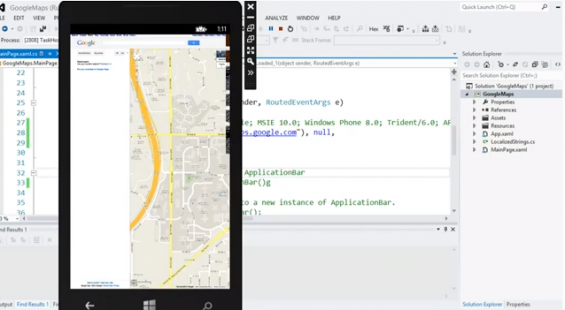 If you've got yourself a Windows Phone and try and browse onto Google Maps through your browser it just won't work. Visiting the web version of Google Maps now redirects you to the main Google homepage. Google have explained this by saying that the mobile version of Google Maps is optimised for Webkit browsers and, because IE isn't, then it's not accessible.
However, it seems that the Internet Explorer works absolutely fine with the mobile version of Google Maps. The video below shows that, when a browser gives a User-Agent of "Windows Phone 8.0", the redirect kicks in. However, if you alter it to providing a incorrect User-Agent (remember, the browser and rendering agent is still the same), then the Google Maps web version doesn't know what to do and allows the phone to show the page. Oh, and guess what, the web version of Google Maps works perfectly fine with Internet Explorer on Windows Phone, as you can see below..
This has led many to conclude that Google are purposefully blocking Windows Phone users from reaching Google Maps, just to again kick sand in the face of Microsoft. We've reported earlier in the week how Google have apparently blocked Microsoft from develpoing a proper YouTube app.
You can still get the Google Maps app for Windows Phone but this does seem a little childish. Thoughts?
Link – Earlier story – YouTube