It's that time of the month folks, Google have released the platform usage figures up to the 3rd of January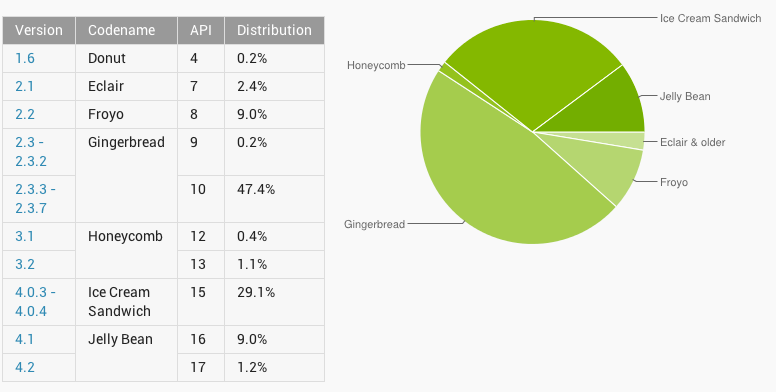 The good news here is that Jelly Bean has had a reasonably large jump from 6.7% to 10.2%. Clearly a lot of people got Nexus 7's for Christmas (Maybe Nexus 4's too but thats less likely). Gingerbread fell again and dipped under 50% for the first time. 39.3% of users are now using a Version of Android that was released within the last 14 months which is a step in the right direction. Ice Cream Sandwich grew slightly as well.
Hopefully this shows that both consumers and manufacturers are keen to be on a (reasonably) new version of Android. The next OS update probably won't be until Google I/O in May at the earliest so there are a few months to build on this foundation. Less Gingerbread and more Jelly Bean is the key (Lime Pie? Sorry, I couldn't resist).