Let me introduce myself as one of the new writers here at Coolsmartphone, I've been a member of this site from its very beginnings, when I first had the original Orange SPV smartphone way back in 2002, ten years, yes ten long years ago and oh how things have moved on since that day.
I have been "into" phones since that day moving from the Windows CE platform through Windows Mobile, Windows Mobile Version 5 and 6 and then in October 2011 I got the first Android phone, the G1 and have moved on to that platform. I have owned too many devices to mention, plus I'm not going to list them on here in the off chance that Mrs Fozzer just happens to read this and then quickly but quietly kills me.
I am heavily into modding phones and have been installing custom ROMS since I was able to, I think my current devices a Samsung Galaxy SIII and Nexus 7 lasted less than a day before the bootloader was unlocked and a custom ROM installed.
Now just a quick review of a security app that I'm using on my Android Devices
Its called Cerberus Anti Theft available from the play store at just under £3 for the account and I've currently got my Galaxy SII, Sensation XE and my Nexus 7 all linked and installed.
This app can be installed on both rooted and un-rooted devices giving a few more functions on rooted devices.
Right what does this app do ?
Well once installed on your device apart from a few settings very little, but the magic starts when you log into your account from the Cerberus web site, its from here you can do so much. Your device is lost/stolen from the site you can do the following…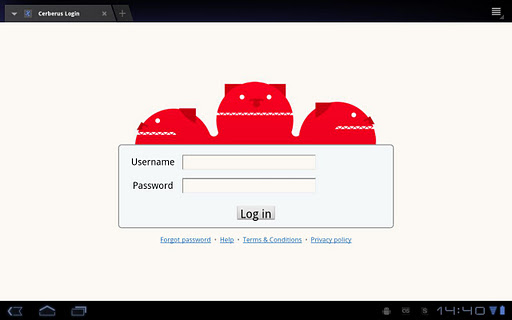 Track your device from Google Maps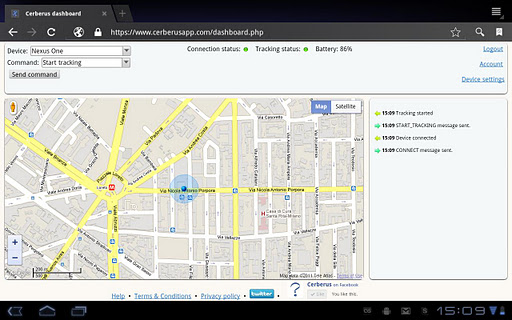 Make your device alarm go off ( handy when phone down the sofa on silent)
Place a message on the screen
Remote wipe phone
Remote wipe SD card
Get the SMS log
Get the phone log ( if the thief has called or texted someone)
Start the phone audio recording without persons near knowing
Start the phone video recording without persons near knowing
If your phone has a password/ pattern lock if entered wrongly takes a picture using the front camera of the person entering it and emails to you.
Takes a picture if the audible alarm is cancelled as well.
The first week of use is free then if you want you can purchase it
I'm not involved in anyway with the development or production of this app, I just think it's small price to pay to "protect" a number of expensive devices…