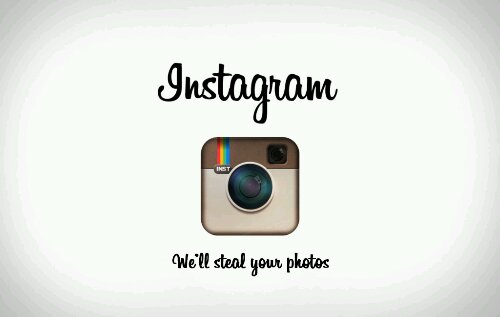 Following the back-lash from users, photo-tweaking-and-sharing site Instagram has now returned to their original terms and conditions. A blog post has been added which states….
The concerns we heard about from you the most focused on advertising, and what our changes might mean for you and your photos. There was confusion and real concern about what our possible advertising products could look like and how they would work.

Because of the feedback we have heard from you, we are reverting this advertising section to the original version that has been in effect since we launched the service in October 2010.
The news comes after users complained that updated terms and conditions could mean that their photos would appear in advertising and possibly sold on. Although Instagram quickly tried to clarify the situation, the damage was done.
I've got to ask though. If a new photo-sharing site started tomorrow and had the much-argued-about T's and C's that caused uproar here, would anyone know? Who would've read the terms and conditions if Instagram hadn't highlighted the change?
The sheer fact is, in my humble opinion, if you host anything on a public site or public cloud where all your photos are freely viewable, you're instantly giving away all control.
Link – Instagram Blog