The guys over at MobileFun have sent us an extended battery case for the iPhone 5. The Power Jacket is the first extended battery case to enter the market for the iPhone 5 and we have the privilege of getting one.
First impressions when getting it out of the packet. It looks good, light, sleek, smooth and it has a matt finish.
Fitting the case on to the device is easy, take off any existing covers you may have, put the back of your device against the micro fibre padding and slide it in. Everything lines up perfectly and it fits like a glove, no room for movement at all.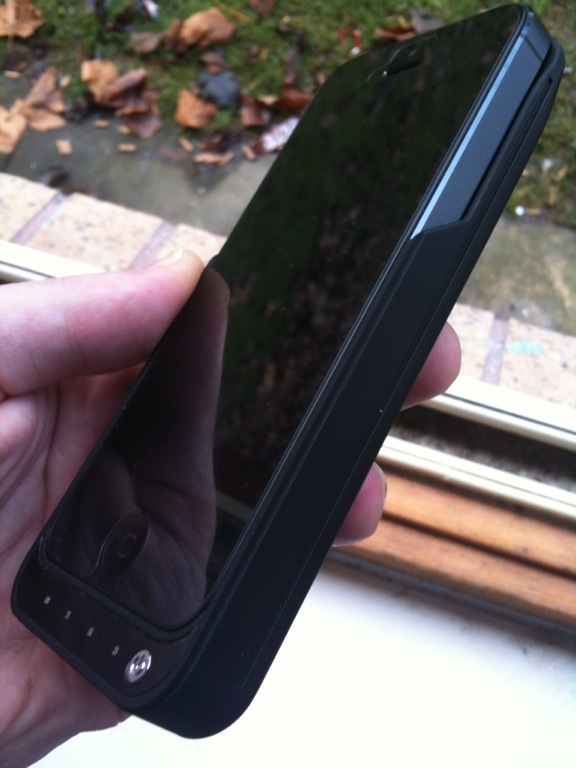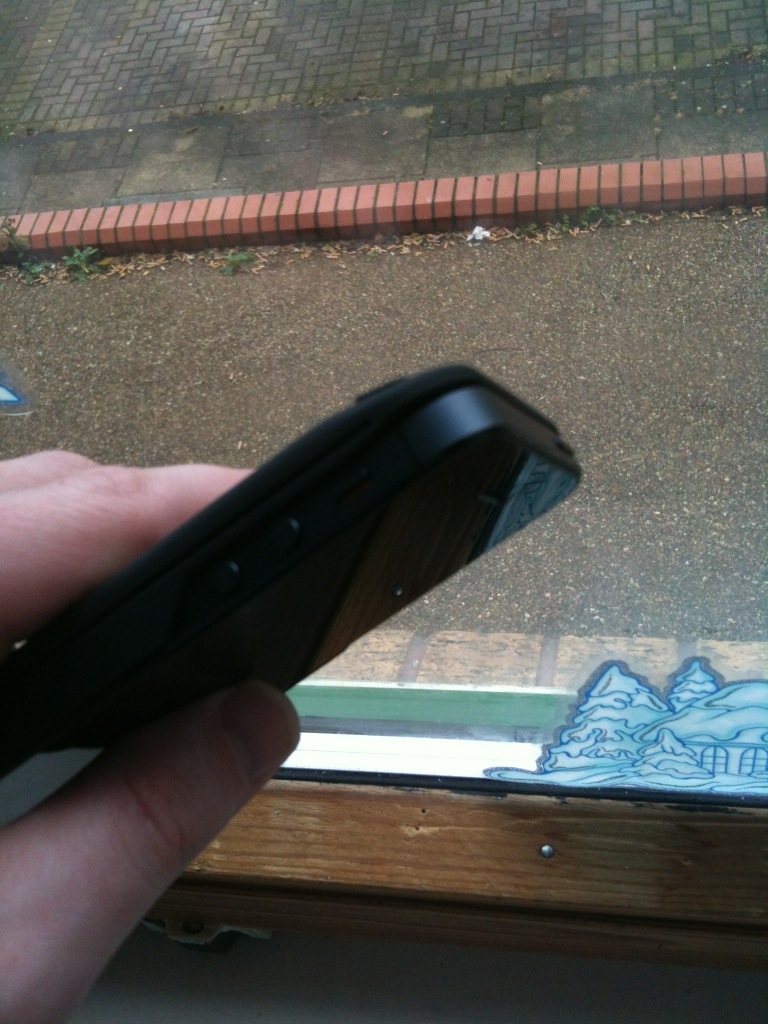 Once the case is on, you notice that the top of the device isn't covered, making ample clearance to access the buttons and the mute switch, although, with the extra 73.6g I wouldn't want to drop the device upside down. On the bottom there's cut outs for the speaker and mic, a micro USB port and a hole for your headphones. You can perfectly use the new Apple Bud earphones that come with the iPhone 5 but the cut out is a little small for anything bigger. On the back there is also a kickstand allowing you to stand the device up on a flat surface which allows for free hands and good viewing angles.

The housing encases a 2000mAh battery providing plenty of power when you need it. Once the case is fully charged it can provide you with almost a full charge cycle. You can easily see how much power is left in the case by the status bar which is ideally located with the switch under the home button when your iPhone is in the case.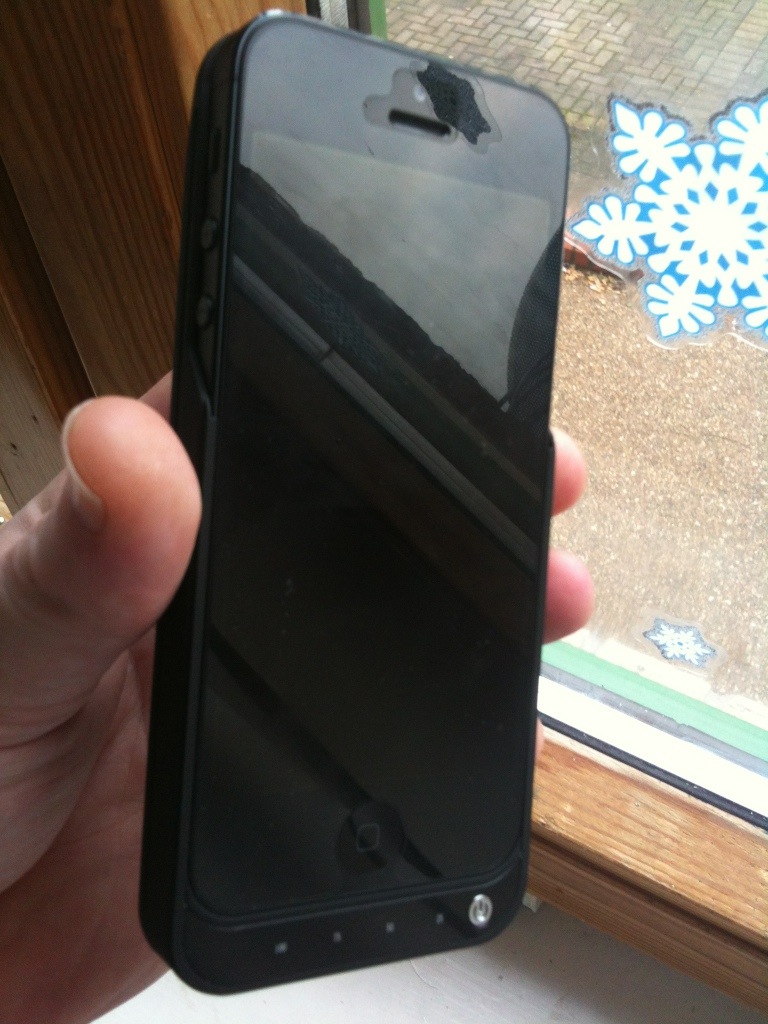 You can charge both the iPhone and the Power Jacket at once and you don't need to take the case off or remove any additional parts to sync with your computer. Plug it in to your PC or Mac, press the power button on the case and away you go.
The case makes for a good accessory, protecting your device and providing a good amount of charge when you need it. It looks good and overall performs well.
At £34.97 it's a bargain. Go on, head on over to Mobile Fun and get one for yourself.