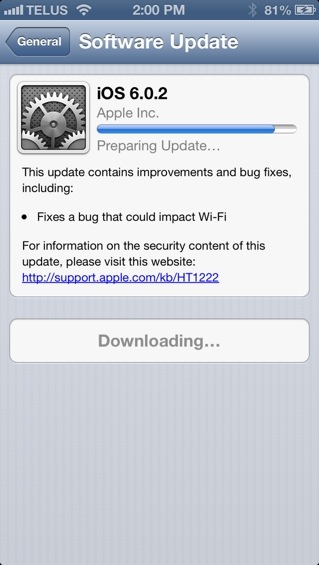 Apple this evening has flicked the switch to release iOS 6.0.2 update to its mobile OS. The release is aimed at iPhone 5 and iPad Mini.
Fixes a bug that could impact Wi-Fi.
Applying the update to your device is easy. Settings > General > Software Update > Install, that's all you need to do.
Are you having issues with the Wi-Fi on these devices? I'm not.
Source: imore