Wowzers trousers.
Google Maps has reportedly been downloaded for iOS more than 10 million times in 48 hours.That's 5% of iOS 6 devices in under two days. Most impressive.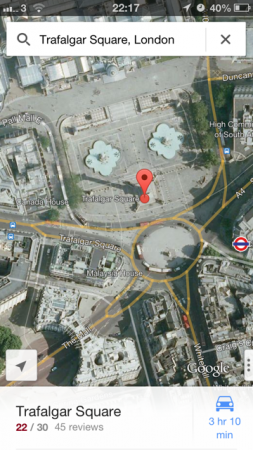 Jamie and myself discussed the app briefly in this week's podcast. In short, it's great. It looks terrific and performs very well, and even includes navigation (Which the iOS5 stock application did not).
Apple Maps has issues, sure, but with Gmail, YouTube and Google Maps all getting some iOS love recently, it seems iOS is getting at least some of the best of both worlds at the moment.
Source –  @Mactrast