With just a week until Christmas I think we're all starting to feel the pinch, so for my Christmas Gift Guide I decided to do something a little different. Instead of looking for something that costs money, I had a look through the Google Play store for some free apps to perhaps treat yourself. Sure, it might be a time for giving, but it's always good to get yourself a treat.
Here's some of the apps I've started using lately which I find inventive or interesting. I've got them all installed on my phone.
First up, Cloud Print. It's an app which uses the the Google Cloud Print service. Google Cloud Print lets you hook up printers to your Google account, and this particular app lets you print to those printers easily. There's two types of printers – those that are "Cloud Print ready" and those that aren't. I've got one of the "Classic" printers, so it does involve having a PC on all the time to connect to it.The PC then connects to Google and, in turn, to your Google Account.
I've got a laptop with a busted screen connected to my laser printer. When I'm out and about I can grab a PDF attachment from Gmail or Google Drive, then print it and have it ready for when I get back home.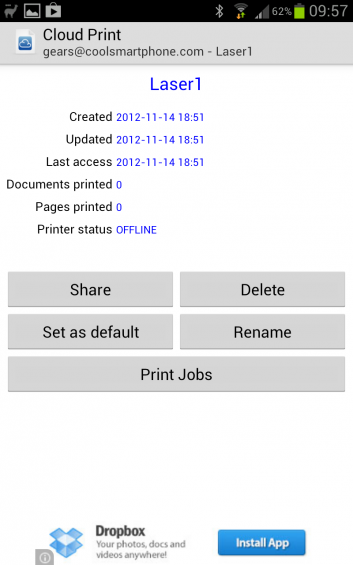 For me, the great thing about working "mobile" is that I can do things when I think about it. If I say, "Ahh, I'll do that later", I rarely do, so to print something out immediately is brilliant.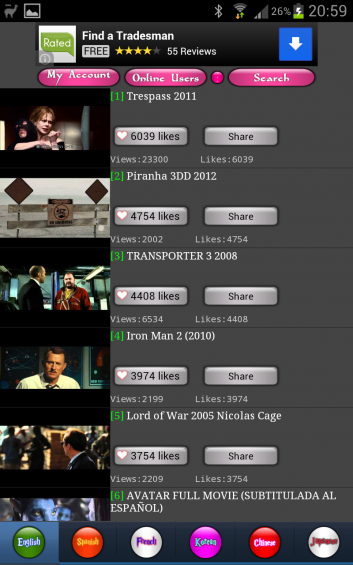 Next up, MovieTube. Sure, there's a question of the legality of this. The developers say that these movies are taken from anonymous users. Basically, there are some full films on YouTube that haven't been deleted and this app collates them. Movies include Trespass from 2011, Transporter 3, Iron Man 2, Toy Story 3, Madagascar 3 and more. It's no surprise that this app is currently riding high in the app charts.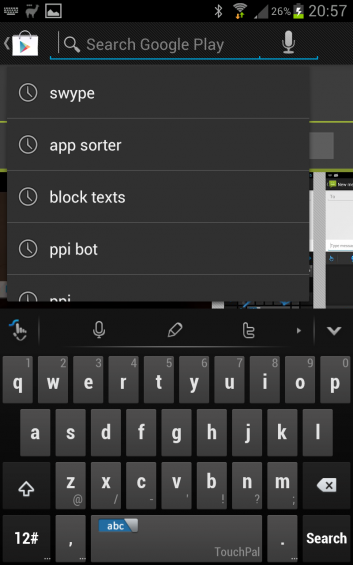 As a Swype user for some time, I've recently switch to TouchPal. It's fast, easy to use and has a smoothness and class about it. There's multiple skins, multiple layouts and gesture shortcuts. It makes data entry a breeze. I'm so used to the "sliding text entry" system now that this is almost second nature and I love the error correction. There's also plugins which let you switch to different apps such as Twitter.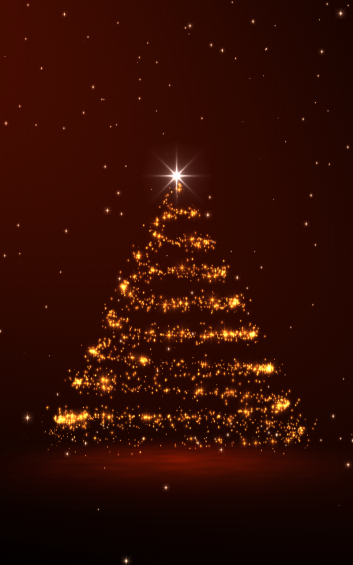 Lastly, 3D Christmas Live Wallpaper. A beautiful background for your handset which will count you down to Christmas and the New Year.
But I'd like to ask you for your app recommendations too. Let me know if there's an app you use daily and would recommend.