Are you one of the millions of WhatsApp users around the world who happened to purchase a new WIndows Phone 8 device only to see the disappointing news that this app was not available to download yet?
Well today there is great news, WhatsApp is now available for the latest OS from Microsoft so you can get downloading and catch up with friends and family members right now…. and yes it is still completely free of charge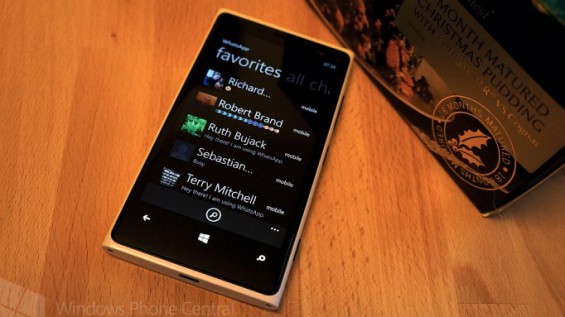 (Image from WPCentral)
The great thing about WhatsApp is the cross platform experience so you are not tied to a single operating system.  This allows users on a BlackBerry to send and receive files and messages with Windows Phone, Android and other users who have this app
To download the app on your phone click the link below.
Link: WhatsApp WP8