Apple have today made a few changes to their service status page on their website – Apple Status Page.
Now it's looking a more swish and provides information for its separate services in more detail.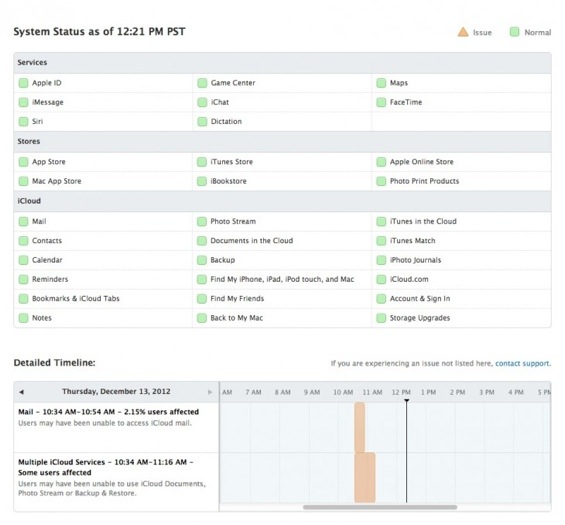 It's nice to know when things go wrong, like the iMessage outage some people suffered a few months ago. Now you can see when and what is happening with the service and in quite a bit of detail. It even shows a percentage of users that are/have been affected.
Help us keep you in the know, bookmark the status page and pop on every now and then. See an outage, let us know and we'll pass the information onto our readers.
Link – Apple Status Page
Via – TNW