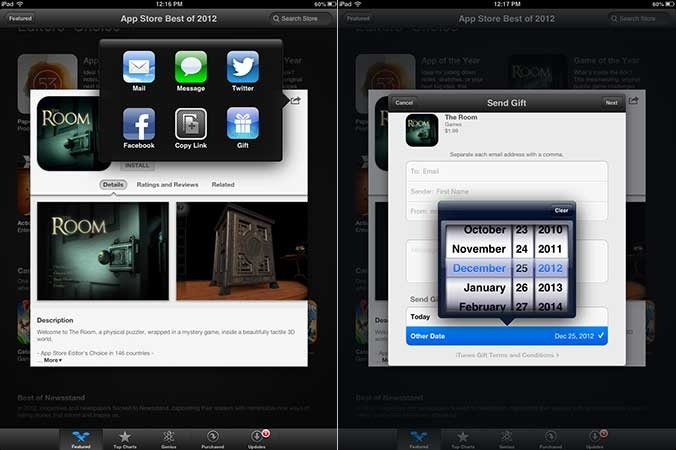 Apple has brought back Gifting to iTunes. This feature was removed with the release of iOS 6 and now, in time for Christmas they have brought it back.
You can now buy that special someone the app they have been waiting for. You can gift it to more than one person too.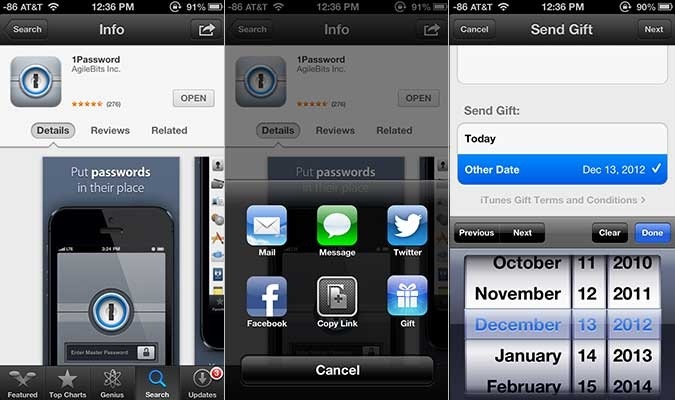 Mulitple people isn't the only feature Apple have added to the Gift feature. You can buy it now and set a date for it to arrive, as long as its within 90 days which is plenty I'm sure.
Source + Image: Apple Insider