If you're a Vodafone customer who's unfortunate enough to live, work or generally frequent a signal blackspot area then you may be interested in one of their signal boosters: the Sure Signal, which has now been redesigned and improved.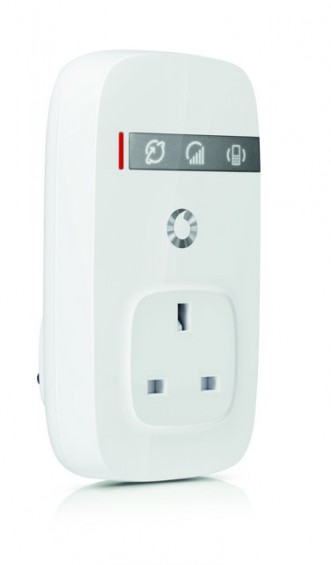 These are nifty little boxes that plug into a normal mains socket, connect to your wi-fi and uses your broadband to flood the blackspot with lovely strong Vodafone 3G signal for up to 32 concurrent users. Your own personal mobile network for £100!
Here's the Vodafone press release:
Vodafone's Sure Signal is now smaller and tidier, but with an increased maximum number of simultaneous users – great news for all those living in mobile signal blackspots!

The new smaller design Vodafone Sure Signal includes an integrated power socket, making the device trimmer and meaning a dedicated power socket is no longer required. Once installed, you can enjoy a great 3G signal on a Vodafone 3G enabled phone.

Vodafone Sure Signal gives you a great Vodafone 3G mobile signal in every corner of your home or office – even in basement flats and buildings with thick walls where it's notoriously difficult to receive a mobile phone signal. Simply connect Vodafone Sure Signal to a fixed home or office broadband line with a minimum speed of 1MB. Up to 32 people can be registered and an increase in user capacity means up to eight people can make calls at the same time – perfect for a busy family or a small business.

For further details please visit the Vodafone store.
We will doing a review of a Sure Signal soon, and you'll be the first to know what we think of it!