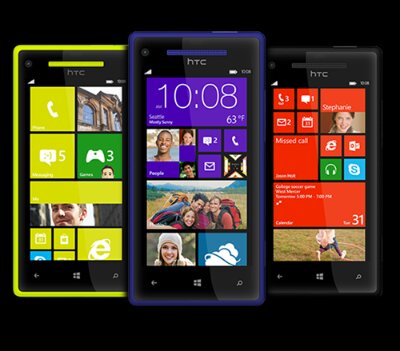 Last week when the world got their hands on the HTC 8S we all realised that it was running a different version of Windows Phone 8.
The 8S included persistent WiFi and some tweaks to the messaging app to allow mass deletion and also to be able to reply to incoming calls with a text.
As to when the HTC 8X would be getting an update to the same version of Windows Phone no one really new. Then last night HTC 8X owners started to get update notifications about an update.
Lo and behold I turned mine on this morning connected to WiFi and it did the rest for me.
So if you own an unlocked HTC 8X I suggest you have a look at the "phone update" section in your settings. If you have a network locked version then I'd guess your going to have to wait. It seems Microsoft has "done a Google" and allowed the carriers to interfere in OTA updates.
For me the most important part of this update is the persistent WiFi fix. I can now stream music to speakers around my house without worrying about using up my vital data allowance.
Also it wasn't the quickest of processes, it had to download it, prepare it, reboot and display some spinning cogs and then go through 4 stages of data migration. I'd give yourself an hour to watch it install.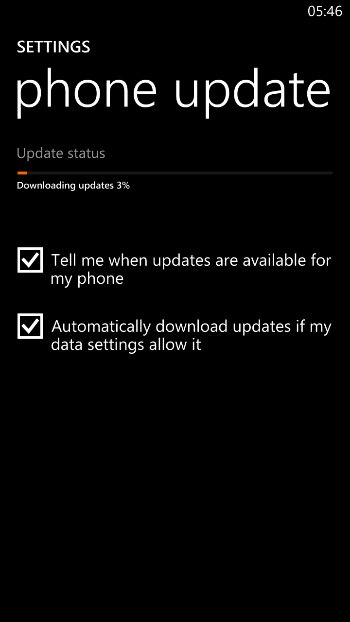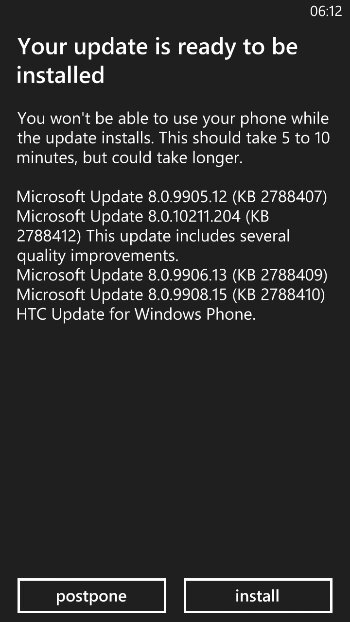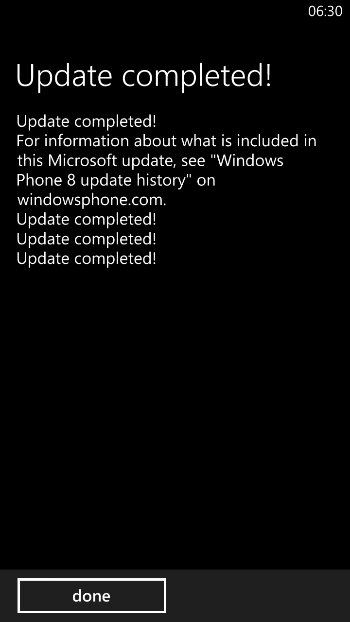 So if you're on a network and you get this update let us know below in the comments.
Via – WPCentral