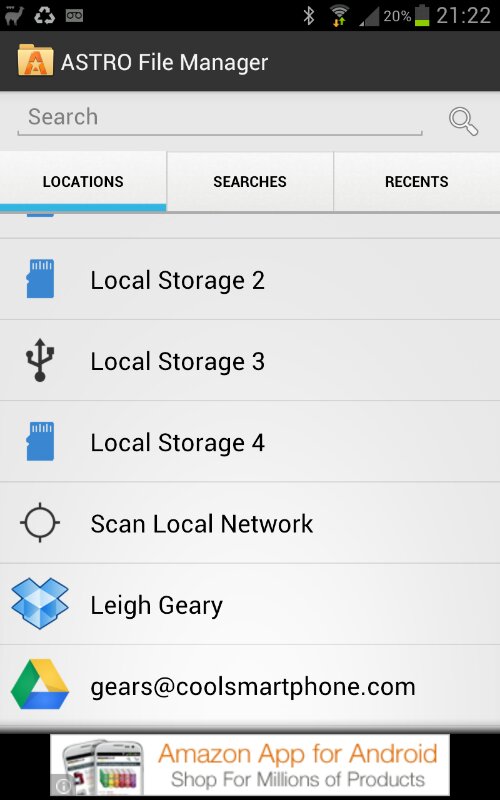 Hey you lovely, lovely reader you. How you doing? Tried Astro File Manager recently? It's now got a stack of new features, but the one I'm using most is the Dropbox integration. Just grab the app, connect your account and start moving files around. It centralises all your file management activities into one place and also hooks into SkyDrive and Google Drive.
Not only that, but there's now Facebook Photo Support, a Picture Gallery and more.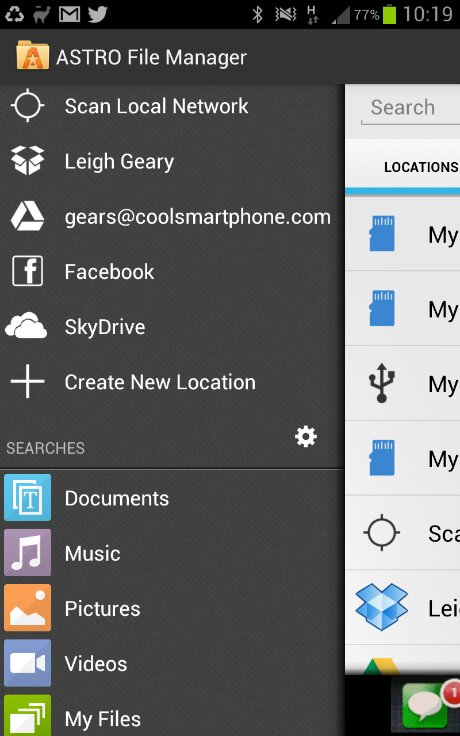 It's all easy to use too. From the main screen you just sweep left to go to your tools (like App Backup, Task Killer etc) or sweep right for your cloud storage accounts.
Download it because it really is rather good indeed.
Link – Astro (Android)