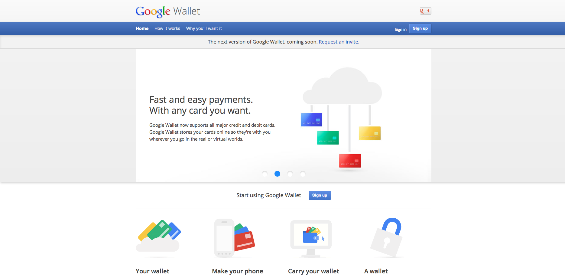 One of our eagle-eyed readers (thanks, Daniel!) has spotted a signup page for Google Wallet – on Google UK, no less. The signup page, located at www.google.co.uk/wallet/, promises that the next version of Google Wallet is "coming soon", presumably with UK support. This signup page is nothing new – the US/International version of Google (google.com) has had the same notice with the same message for months. However, with Google Music, Google showed that they have the (fairly basic) capability to block sites based on country, and in my mind this would be a major oversight if people from a UK IP address could gain access to the site and the google.co.uk/wallet link was active.
I've signed up for an invite, and you can access the backend immediately to add payment details and the like. Unfortunately, the app is currently unavailable for download in the UK.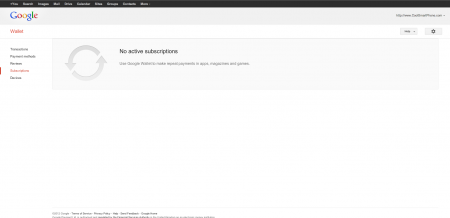 For those who need reminding, Google Wallet is a NFC payment solution that allows you to make small payments (to buy your morning coffee and paper, for example) by waving your phone over a contactless pad. It also redeems Google Offers automatically, and if you lose a device with your wallet details attached you can remotely disable your wallet to prevent unauthorised access to your money. For more information on Google Wallet, you can head over to their Google Wallet UK site here.
Update
It has been brought to my attention in the comments below that the signup page does, in fact, appear on other Google subdomains, removing plausibility to my 'country-blocking' theory – for example, Google.fr displays the same page as the US/UK version – in the English language. I apologise for getting your hopes up – I too wish that it was available officially in countries other than the US! Who knows, we might see an international version soon. Thanks for pointing this out, Andy, James and Alan.