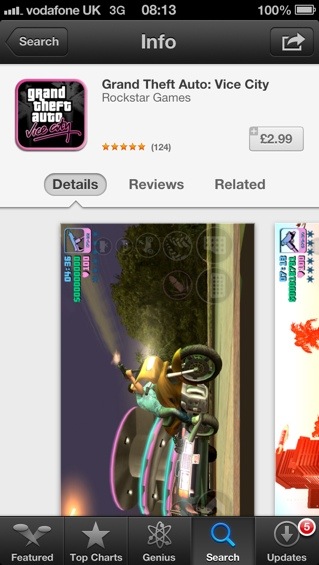 Games publisher Rockstar games this morning made available Grand Theft Auto: Vice City.
If you are in to the Grand Theft Auto titles you won't be let down by this one, bringing one of the most popular to iOS is a good move you can even play it out and about on your iOS device.
At £2.99 it's not going to break the bank but when downloading the 1.02GB file you'll need to be on a WiFi connection. Buy it here GTA: Vice City – iTunes
Have a go and let us know if you think it's an excellent addition to the GTA brand.
Source: iTunes