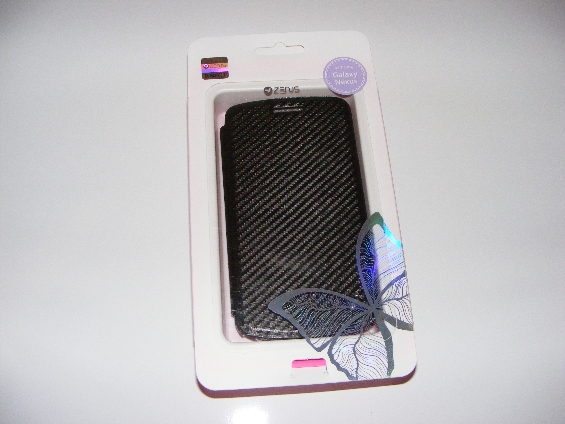 So, the Nexus 4 has launched but has been rather difficult to get hold of which means that those of us that want to upgrade from the Galaxy Nexus need to wait a while longer.
Whilst waiting there is no point in jeopardising your still rather nice device so why not pimp it out a little with one of the selection of phone cases on offer from Mobile Fun.
My case of choice is the Zenus Prestige Carbon Slim Diary Case which retails at £29.95
The Zenus Prestige is certainly a premium product which reflects in everything from the design of the packaging to the embossing on the inside of the product.
Constructed from a high quality genuine cowhide leather which has a carbon fibre pattern, the case is a slimline fit designed not to add bulk to the handset.
The Zenus Prestige Carbon screams quality.  From a complete lack of visible stitching to the way that it holds your handset snugly and securely you know that you have a case that is going to last.
The front of the case is plain sporting only the carbon fibre design and the Zenus Logo.  There is also a cutout for the front speaker.
The rear of the case is shaped to fit snugly with the handset, the ridges of the device are echoed exactly by the case leading to an absolutely stunning fit.  Again there are cutouts for the camera and the speaker as well as side cutouts for the volume and power buttons.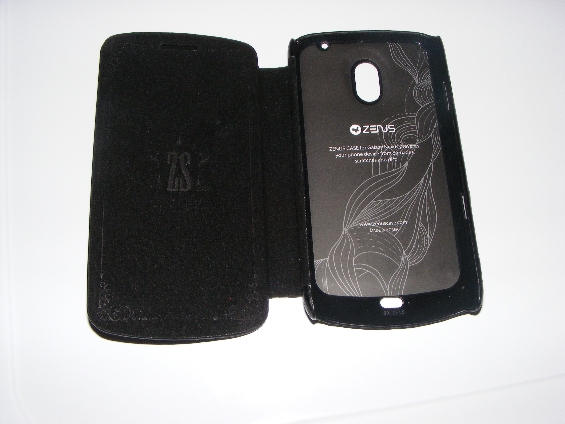 As visualised, the inside of the case sports embossing of the ZS logo and a rather tasteful design.
In everyday use, buttons are easily accessible and the case is slimline and light enough to not even notice the slight additional bulk that it adds.
Overall, the Zenus looks and feels a premium product that will afford good everyday protection to your handset.  In my opinion it is worth every penny of the £29.95 asking price.
The Zenus Galaxy Nexus Prestige Carbon Slim Diary Case is available from Mobile Fun for £29.95