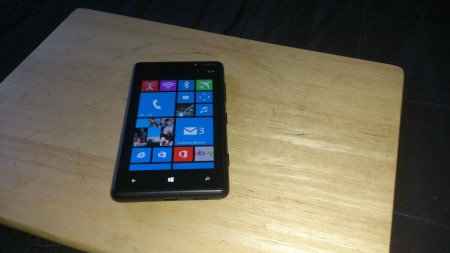 As those of you long term readers of Coolsmartphone.com would appreciate we have a history of reviewing Windows and its various different mobile operating system guises. This is a review of one of the upcoming Windows Phone 8 supporting characters. It is not an all singing all dancing flagship but it is vital for the success of the company who manufacturers it for this phone to be a hit.
I introduce you to the Windows powered Nokia Lumia 820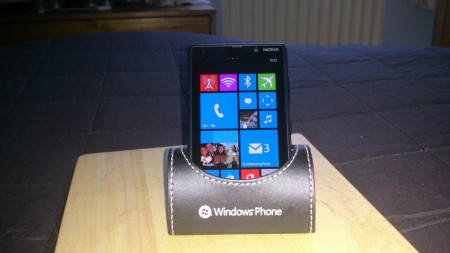 The 820 shares quite a few features with its big brother Lumia 920 albeit with the addition of it microSD card for expandable storage, a removable battery and the lack of the Pureview camera technology.
Specifacation
Quad-band GSM/GPRS/EDGE support
Quad-band 3G with 42 Mbps HSDPA and 5.7 Mbps HSUPA support
4.3″ 16M-color ClearBlack AMOLED display of WVGA resolution
8 megapixel autofocus camera with LED flash, [email protected] video recording
VGA front-facing camera
Windows Phone 8 OS
1.5GHz dual-core Krait CPU, Adreno 225 GPU, Qualcomm MSM8960 chipset, 1GB of RAM
Wi-Fi 802.11 a/b/g/n, dual-band
GPS receiver with A-GPS and GLONASS support
Free lifetime voice-guided navigation
8GB of inbuilt storage, expandable through the microSD card slot (up to 64gb)
Active noise cancellation with a dedicated mic
Built-in accelerometer, gyroscope and proximity sensor
Standard 3.5 mm audio jack
MicroUSB port
Bluetooth v3.0 with A2DP and EDR, file transfers
SNS integration
Xbox Live integration and Xbox management
NFC support
Digital compass
Nokia Music
Nokia Drive
Nokia City lens
My Likes and Dis-likes
Likes
The camera turns out some great pics
The screen is legible in Sunlight (even in Scotland)
Its solid feel
The simplicity of Windows Phone 8
The clever screen tech (able to use with glove on)
Dis-likes
The cover is very hard to remove
It is too wide for me to use one handed
Lack of updated apps for the new OS
Design
The look and feel of the phone is what we have come to expect from Nokia in that the phone feels solid and is very neutral in its design styling. The front of the phone as if 4.3″ Clear Black LCD display which is covered by a tough and glass surface although it is not Gorilla Glass it is still resistant to scratches and scrapes. The screen also hides Nokia's unique trick in allowing you the user to use the phone whilst wearing gloves. An essential piece of innovation for Nokia especially the coming winter.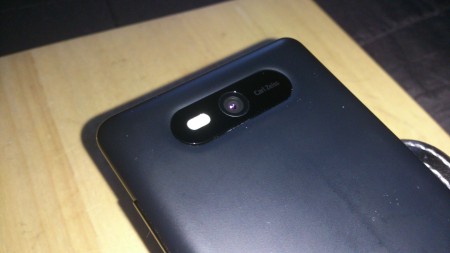 Around the back we are treated to a smooth Matt black battery cover with a cutout for both the speaker and a separate cutout for the camera and flash unit. The cover feels smooth yet grippy and is a very very secure fit evidenced by the fact that Nokia have had to make several videos showing how to open the back cover. I tested the secureness of the cover myself by banging the phone against the desk and also dropping from a small height to see if the cover popped off this was not the case unlike some of the phones rivals i.e. the Samsung Galaxy S3. All in all Nokia have done a great job of building a solid and robust handset.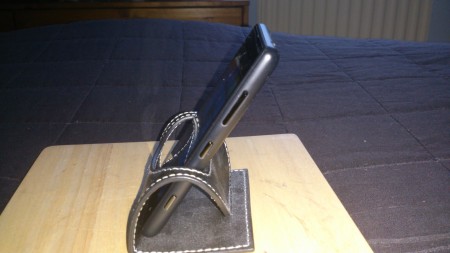 The volume power and dedicated camera key all reside on the right hand side of the phone the volume key is positioned at the topmost with the power button in between and the camera button at the bottom. All the buttons are within easy reach of the user and all feel good and tactile when depressed.
Software
I am not going to delve into Windows phone eight too much here as it has been covered at great depth elsewhere. What I would like to do however is to briefly mention a few of Nokia's distinguishing applications starting with Nokia Drive.
Nokia Drive
A little known fact is Nokia own a small mapping company called NavTech. Therefore Nokia actually own all the mapping information used by bigger scale maps such at Bing and Google maps also most satnav in car systems use NavTech mapping. This place is Nokia in a great position when it comes to SatNav they have used this position to facilitate free off-line mapping for over 200 countries around the world. In addition to the free on off-line mapping they also have three turn by turn directions also off-line available for over 150 countries this is a great and unique selling point for Nokia and all other SatNav companies for mobile are currently playing catch up.
Nokia Music
Nokia music is a great way of discovering new music on your mobile device. It offers various different forms of information including a local gig finder but most importantly it also offers Mix Radio. Mix Radio is very simple limits premise, it allows you to search for and play music from artists you like. It does not just and there though, you can also make these playlists available in a off-line mode. You are able to have up to 4 playlists off-line at any one time each playlist can comprise of 50 MB of data therefore allowing 200 MB of music to be available on your phone at no extra cost. The playlists can be skipped up to 6 times per hour this is a limitation put in place by Nokia's agreement with various music providers. However if you decide that you want the music again then you can always download it via Microsoft's music.

City Lens
If you have ever found yourself in a unfamiliar city and are looking for somewhere to eat then Nokia have a solution for you. It is called City Lens and it uses augmented reality to allow you to find and view information about various different shops restaurants hotels and other venues. Once you have found the location you wish then very easily you can navigate to it by either using Nokia maps in the walking mode or if it is a further distance using Nokia Drive. If however you live in London then you can use the Nokia transport app to allow you to get to the location via public transport unfortunately this is something I could not test in Glasgow.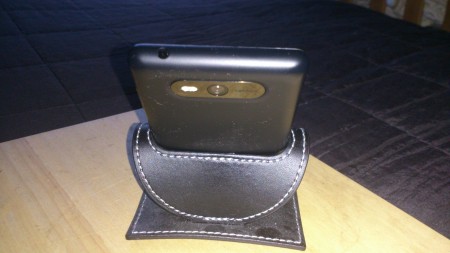 Camera
With this phone being a Nokia you would come to expect a stellar camera. The good news is you will not be disappointed the camera still uses Carl Zeiss lens technology of its predecessors and is rated at eight megapixel. The camera interface is a fairly simple affair being the stock Windows Phone 8 interface. I have enclosed a few sample shots so you can judge it for yourself. If you wish other features than once again Nokia has had its app developers working away behind the scenes they have produced two different parts one called Smart Shot and the other called Cinemagraph.
Put simply they both allow you to manipulate your photos in various different ways to get fun effects and animation. What I do like here is that these features are optional and are not forced on user. Upfront we have a smaller vga forward facing camera which is perfect for using Skype and also those self portraits. Both front and rear cameras are capable of shooting video the rear in high definition recording at 1080p resolution. I have been suitably impressed with the camera in all respects and I was very pleased with the sound quality that came across when recording video.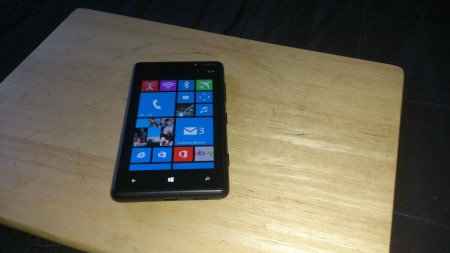 Phone
Believe it or not the 820 performs very well as a mobile phone in addition to all the other functions that I have mentioned. Not once have I dropped a call and when I am on call the audio quality is superb. The great news here is this phone is compatible with the current 4G network infrastructure has supported by EE, therefore those wishing to get superfast mobile broadband will be able to. My one bugbear though is the lack of visual voicemail although I believe this is more network specific than the phone.
Conclusion
As we have been able to see the 820 is a cracking phone however it does face some very stiff competition at its current price point. The question here really is has it done enough to separate itself from the rest of the chaff. Me traditionally being an Android user I have found that the 820 was both fun and intuitive to use I have enjoyed using Windows Phone 8 as my daily driver and for those looking to get into Windows Phone 8 then I would thoroughly recommend the Lumia 820 over the competition.
Yet however you are looking for just a smartphone then it may be worth looking at the Samsung Galaxy S3 Mini, Samsung Galaxy S3 or the excellent Xperia T from Sony.
So the very interesting question remains "To be Microsoft….. or not to be"