Can you remember the Celio Redfly? Or the Palm Folio? Back in the days of Windows Mobile 6 you could get a small netbook sized device that would plug into your phone and mirror the screen.
It was a great idea that was flawed by the fact that almost every device needed a different driver and it cost far too much. It is a great idea that no one seems to be able to get quite right, Motorola even had a pop at this idea with the Atrix laptop dock last year and it was quickly shelved.
Well it seems like the whole laptop dock idea seems like it might just come back again. Clamcase have been making iPad cases that offer an attached keyboard. Now they have a new product called the Clambook, which is meant to work with Android and iPhone.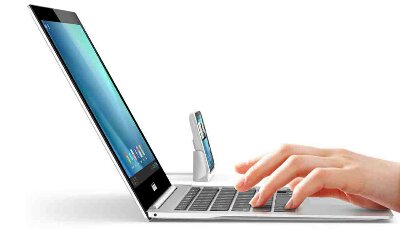 The Clambook is shown in a range of renders on the Clamcase website. It certainly looks like it's going to be a premium product. It is also shown to work via an MHL cable. You will basically connect your phone to the Clambook and it mirrors your screen.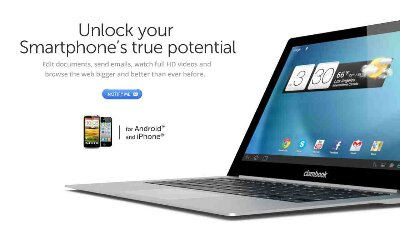 I'm really rather interested in this. To be able to connect my Galaxy Note II to a laptop size device and carry on working would be great some days. The only problems I can see are the cost and whether it makes it across the ocean. Only time will tell, their website does say "holiday 2012" as regards the availability, I'd take that with a pinch of salt.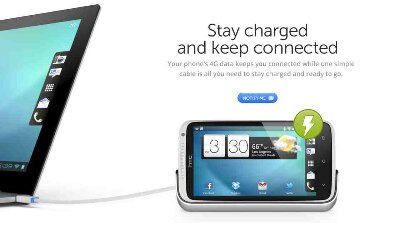 There is an interesting footnote on their website though. It's regarding jail breaking. Take a look:
Some of the ClamBook features highlighted may use modified software. It is important to note, most manufacturers strongly caution against installing any software that modifies the original device software (this process is often referred to as "jailbreaking" or "rooting"). It is also important to note that unauthorized modification may be a violation of your hardware end-user license agreement and may result in being denied service for devices that have any unauthorized software installed. Modifying your phone can cause irreparable damage and void your warranty. If you choose to use third party software on your device then you do so at your own risk.

Certain features of the ClamBook may require additional hardware not shown in this presentation. Not all smartphones are compatible and some features may not work with each unique manufactured device.
Source – Clamcase