Let me be blunt. The old GMail on iOS was horrid. It was slow, it only supported one account at a time and it wasn't very pretty. Well Google has fixed all of those issues and many more with the 2.0 update released today. It's still a web app but its much improved
Here are some screenshots showing the new UI.
The app can be downloaded here
Multiple accounts are now go!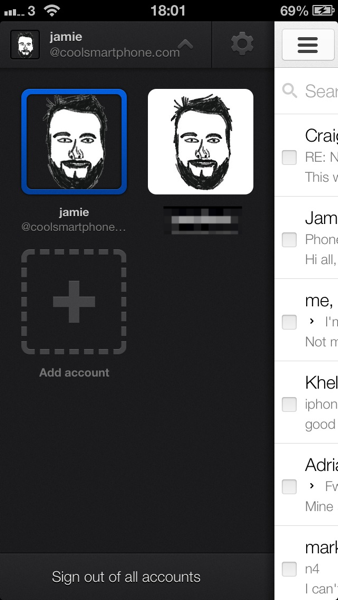 Already read emails are collapsed. Whilst the reply, reply all and forward buttons are quite large at the end of the thread. Avatars are pulled from users Google profiles and if no avatar is available, their initial is shown instead.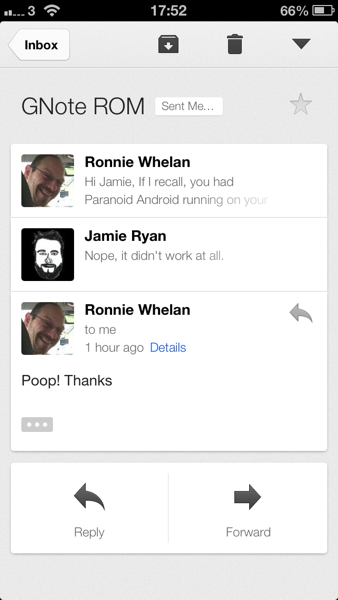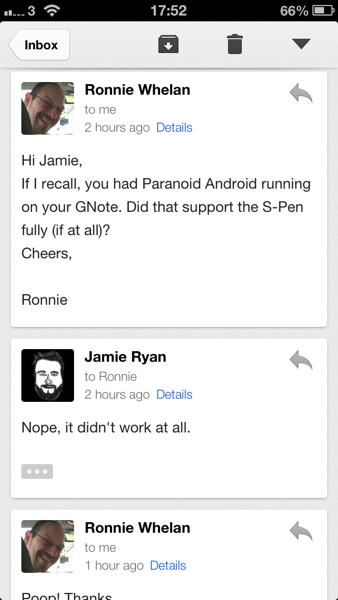 Theres a cute little message when you reach Inbox Zero