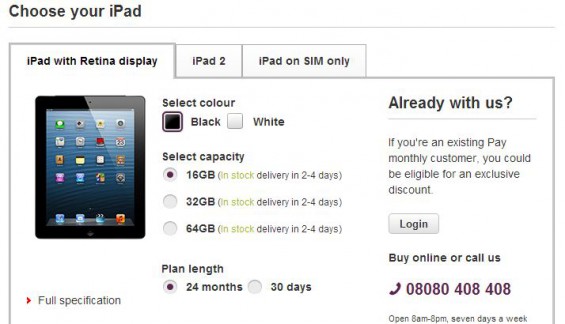 Want an iPad Retina? Don't want to pay the one-off cost? Vodafone have 24-month plans with 2GB of data chucked in. They cost £27 per month and it's just the cost of the iPad that varies.
The up-front costs are…
iPad 2 (16GB) – £69
New iPad(16GB) – £99
New iPad(32GB) – £179
New iPad(64GB) – £259
Full details are on the Vodafone iPad pages or you can pop into your local Vodafone store.
There's also 30-day rolling contracts if you want to pop a SIM card.into your existing iPad – £7.50 per month for 500MB or £15 per month for 2GB of data.
Link – Vodafone iPad Deals