TVCatchup, the service that enables you to watch live UK television on your computer, phone or other devices connected to the internet is now available to download from the Microsoft Apps store for Windows 8 and Windows RT.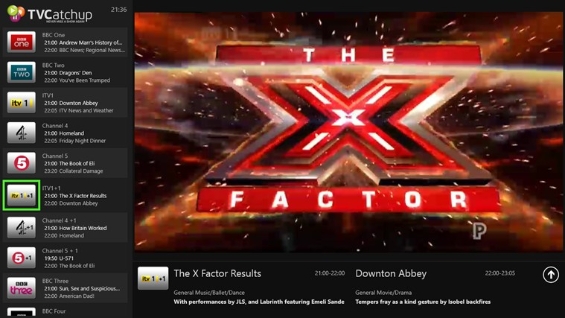 The app, also available on iOS and Android is a fantastic way to watch broadcast television when not actually near a TV set, all you need is an internet connection.
The service allows you to watch almost all channels currently available through Freeview including the +1 channels, create your own channel list and contains interactive programme guides.
From a support point of view the people at TVCatchup are superb, offering assistance from their Twitter account (@tcvcatchup) normally within minutes.
TVCatchup is available to download for free from here.
QR Code: