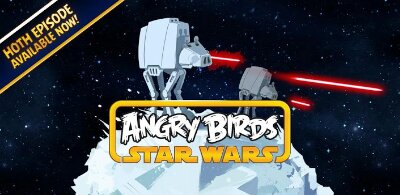 A few weeks ago I was a little upset/disturbed/excited about the Angry Birds Star Wars game being released. After playing it for a few days I realised that only two world's were included in the initial version. The Hoth levels were coming soon and the Jedi levels were freemium.
Well this afternoon the Android version got an update to add the Hoth levels. I'm not sure about the other platforms. As I'm a long way away from where I normally post stuff, dodgy hotel wifi etc.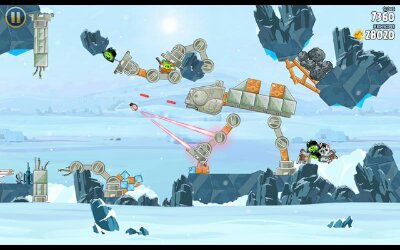 The Hoth levels that I haven't yet played look like more of the same with some ATAT action thrown in. Oh and Princess Leia.
It is a dark time for the Rebellion. Evading the dreaded Imperial Starfleet, a group of freedom fighters has established a new secret base on the remote ice world of Hoth. Unfortunately the evil Darth Vader discovers their hideout, and the desperate Rebel birds must escape the AT-ATs and Pigtroopers hot on their trail. But the Rebels have an ace up their sleeve with the debut of PRINCESS LEIA!
Play Store Links – HD version – Free version