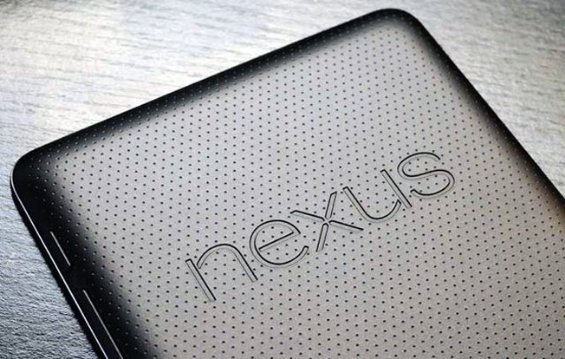 Google's highly acclaimed Nexus 7 made by Asus has sold in some rather large numbers in its original wi-fi format however one of the issues raised was that it had no 3G functionality.
In it's latest incantation Google have solved this issue and released a 3G model which is now available online and instore from 3.
For an upfront price of £49.99 and a monthly cost of £19.99 you get a plan that includes 5GB data per month.
So hurry down to a 3 store or go online to Three.co.uk and grab your 3G Nexus 7 today.
The full press release is below:
Google Nexus 7 3G – available now on Three.
The new 3G enabled Nexus 7 tablet from Google and ASUS is now available online at Three.co.uk and in all Three stores.
This thin and light tablet comes with 3G functionality and offers the ultimate Google experience in the palm of your hand. Perfect for downloading apps, reading eBooks and watching films while on the go, this feature packed tablet also comes pre-loaded with popular Google Apps including Gmail™, Chrome™, Google+™ and YouTube™.

Featuring a stunning 7" scratch-resistant display, colours are vibrant and with over 9 hours of HD video playback, film fans can enjoy streaming the action on-screen without having to worry about running out of juice. Gaming comes to life through the powerful 1.3GHz quad-core processor, making gameplay smooth and dynamic.

Sylvia Chind, Head of Devices at Three said, "It's clear that the 3G enabled Nexus 7 has been designed to really go the distance, with both powerful specs and a powerful battery life. Alongside a super-fast processor and the latest Android 4.2™ Jelly Bean software, we're confident this tablet will deliver the ultimate Google experience."

The 3G enabled Google Nexus 7 is available for £19.99 a month for 5 GB of data plus a one-off upfront cost of £49.

Key features:

– Offers the ultimate Google experience with Android 4.2™.
– Thin, light and portable to fit perfectly in your hand.
– 3G connectivity to stay online wherever you are.
– Long battery life for best on-the-go experience.
– Stunning 7" scratch-resistant display.
– Super-fast gaming with the 1.3 GHz quad-core processor.

Google PlayTM, Gmail, Chrome, Google+, YouTube and Android are all trademarks of Google Inc.