Thinking of getting a SIM-only deal on EE? Want to get your hands on a Lumia 920 with it's new Windows Phone 8 OS and PureView camera? You might just be in luck.
It seems that in stores only (not online or over the phone), EE have stock of the Lumia 920 and have a PAYG price of £399.99 plus £10 top-up. You also get a free wireless charger plate.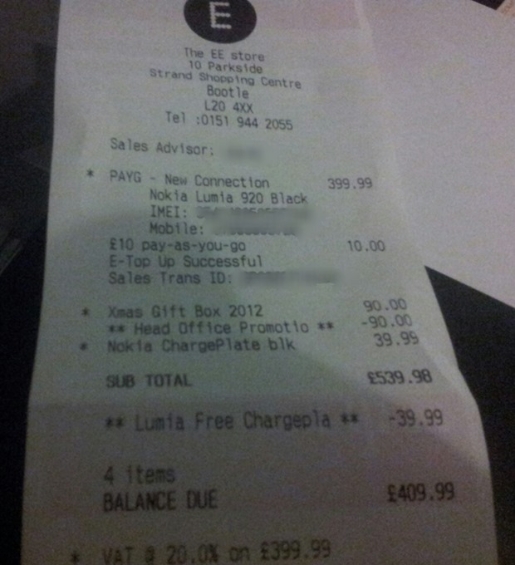 This price is about £100-£150 lower than unlocked versions, but this one is of course locked to EE. However, if you have an EE SIM then you're all set. The 920 does 4G of course too.
Link – WMPoweruser