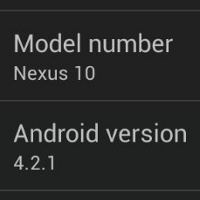 Android Jellybean 4.2 has barely hit and very few users actually have their Nexus 4 or Nexus 10's however Google have begun the rollout of Android version 4.2.1 to the latest devices.
The update is only 1.1mb in size so don't expect any major changes.  Indeed, the only differences really expected are the fixing of a few high profile bugs such as the missing month of December and some major bluetooth issues.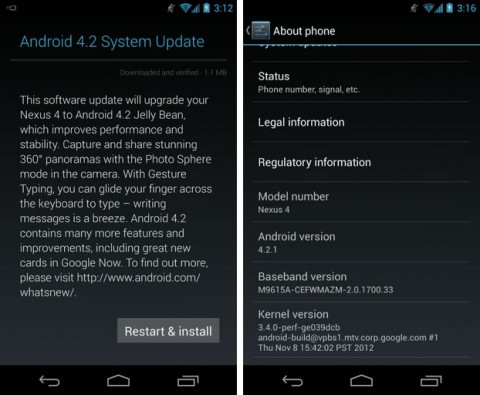 There is no word yet of when the rollout will carry over to the Galaxy Nexus but as soon as it does we will let you know.
source: Talk Android