Samsung have had some pretty spectacular successes of late with the Galaxy SIII and the current darling, the Galaxy Note 2.
With the S3 being 6 months old now, minds inevitably start turning towards the new update to the flagship handset the S3 and the rumour mill has started rather early.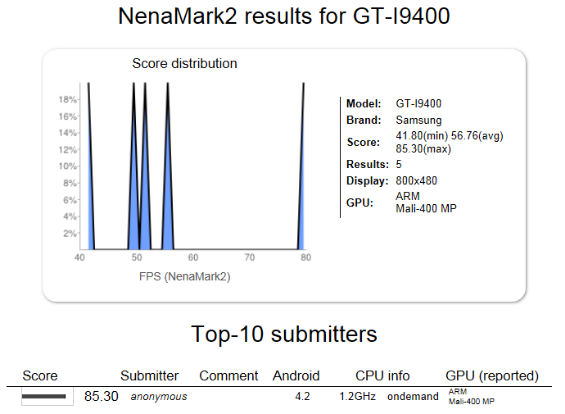 Sammobile has today reported that benchmarks found on the Nenamark 2 Benchmark Database indicate that Samsung have started testing on their new flagship device.
Whilst the indicated model number is GT-I9400 (the S3 is the GT-I9300), the specs listed on the  table are quite clearly not the real thing in exactly the way that early indications of the S3 did not reveal the final specifications.
The rumoured specs for the Galaxy S4 are:
13 Megapixel camera
LCD or AMOLED screen
Full HD resolution
EXYNOS 5450
Mali-T658 GPU
2GB RAM
Android 4.2
Bearing in mind just how under wraps Samsung kept the real Galaxy S3 earlier this year it is highly doubtful that we will see anything that vaguely resembles the finished product until its actual announcement but until then the rumours will undoubtedly keep on coming!