To be honest I can't believe it's been ten whole years. In November 2002 I had a Nokia 6210 and wanted something with a colour screen. Yes, a colour screen.
I paid a visit to the Orange store in Merry Hill where the Orange SPV had only just arrived. The handset was built by some random company called "High Tech Computer Corporation" (HTC) but no-one even knew that – it was an Orange branded device powered by an OS called Microsoft Smartphone 2002.
It wasn't on display but a kind member of staff opened up the box even though they knew nothing about it. The SPV was so far ahead of anything else. SPV stood for "Sound, Pictures and Video" – this was a phone that had a Media Player, an Internet Browser and Outlook. The SPV was also known as the "HTC Canary" and, by the standards of today, it had pretty rubbish specs. The Texus Instruments CPU was 132MHz – yes, MHz. Today the Raspberry Pi has a 700MHz processor.
The SPV had a 176×220 pixel screen, but you'd still enjoy watching this Chemical Brothers video which came installed on the SD card that slotted in the side.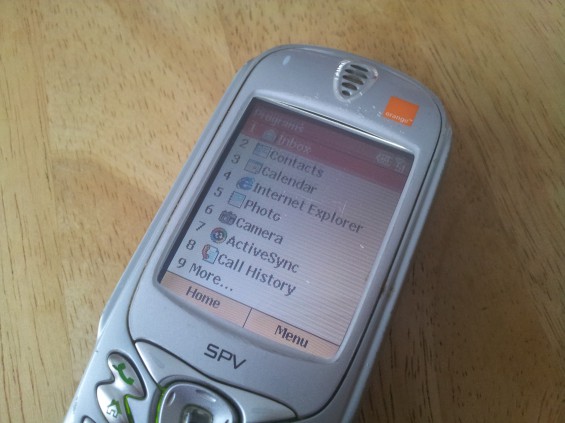 But there were problems. Dust collected behind the screen on the SPV (anyone remember that?) and it wouldn't actually connect to the internet unless you corrected a few settinggs first. But hey, it was still good and you can tell how much I loved it in this post. I liked the phone and I liked fixing the issues, converting videos and creating backdrops.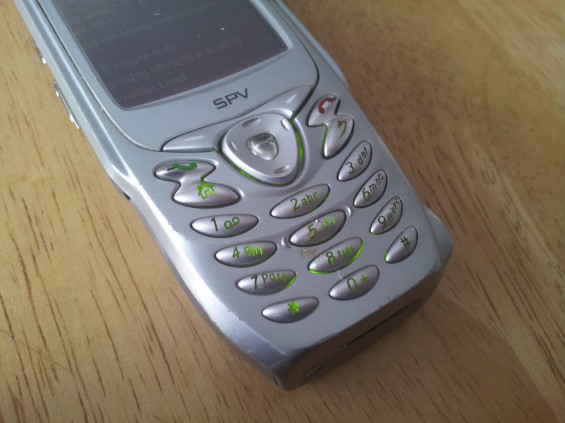 I started throwing a few pages up on the back of a family website with tips, tricks and downloads. There was app unlocking, ringtones and more. I called the pages "Orange SPV Extreme Stuffage" (yeah, I know) and it was designed in Microsoft Frontpage (I still have the nightmares) 🙂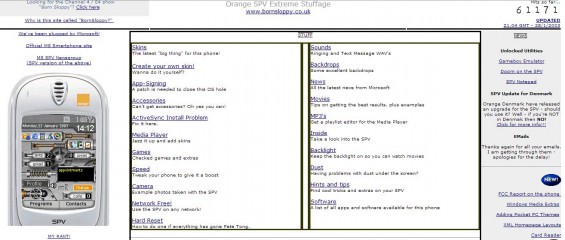 The response those few pages was amazing, and a couple of weeks after (on December 11th to be precise I purchased a domain name called "bornsloppy.co.uk" and moved everything to that. This particular archive capture was taken shortky after, on January 28th 2003. I chose that particular name purely because this Channel 4 show had just gone to air and was receiving huge amounts of pubicity. The domain was available, so I nabbed it.
The site then grew still further, but I quickly became known as "that Born Sloppy guy" and it didn't really look good for the SPV or the up-coming SPV E100, so I bought a domain on February 14th 2003 called Coolsmartphone.com. This is how things looked back then. Notice how we started adding news on the right side…


Shortly after this things started to go pretty crazy, and I just couldn't use Frontpage any more. We switched to a Content Management System and then the site started looking like this…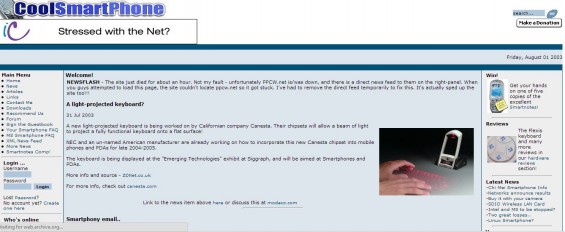 This is how many of you may remember the site. It went a little more " lightweight" here and then switched (after about three months of migration) to the site you see today.
There's some bits I've not mentioned of course. Initially we covered just Microsoft Smartphone, then we added Pocket PC, which all merged into Windows Mobile. From there we started covering Android and iPhone.
So, those dates again…
– The first pages were added to the web in November 2002.
– BornSloppy.co.uk hit the web on December 11th 2002
– Coolsmartphone went live on February 14th 2003
It was only fairly recently, at the beginning of 2011, that we really started adding more talented writers, bloggers and tech fans to the site. It's their continued and unrelenting dedication to hunting down the latest gossip, reviewing the latest kit and news that keeps this place growing.
Over the next few weeks we'll be celebrating in style. More on that shortly, but until then, here's my little video review of the handsets from the early days of coolsmartphone.com 🙂