Some of you may have heard of Damian Dinning, some of you may not.  For anyone who has not he is the main man behind the imaging technology at Nokia. With his team he's brought to the market the amazing 41 megapixel Pureview 808 and the PureView technology behind the low light capture on the Nokia Lumia 920.  
To put it in another way, all those amazing photos you capture on a Lumia 920 or a 808 are thanks to this man and his team!
Tonight we hear the sad news that Damian is leaving Nokia at the end of the month.
There's some interesting hints on the where he's going to next. It looks like he's got something lined up..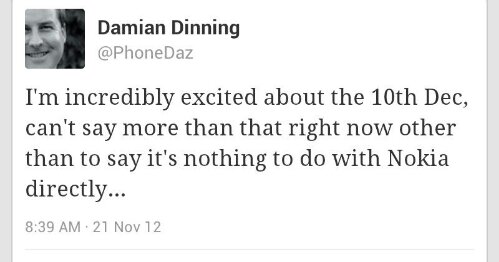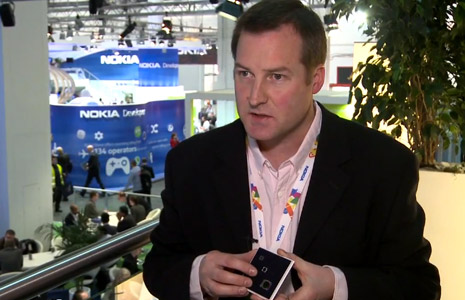 In a comment from Nokia they have said:
Following the relocation of key strategic roles to Finland, and with great reluctance, Damian Dinning has made a personal decision to leave the company effective November 30, 2012. During the past nine years, he has made many innovative and valuable contributions to Nokia, most recently as a lead program manager in our Smart Devices business. We thank him for his service to the company and certainly wish him the best.
[yframe url='http://www.youtube.com/watch?v=D3rIu7ug59Q']
 Having met Damian at this years Mobile World Congress event where the 808 PureView was announced I was able to have a brief chat with him and congratulate him on the teams efforts with a megapixel count that blows every other phone away, he was also interested to hear my thoughts on the new device as I have been a long time critic of Symbian.
On a personal note I would like to wish Damian all the best in his future roles, whatever they may be
Link: AllAboutSymbian