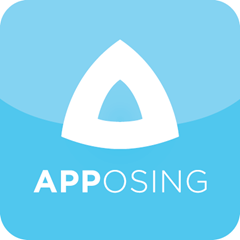 Great Britain has been at the forefront of technology for hundreds of years.  Since the industrial revolution the British have led the way with technological innovations that have improved the quality of life for billions of people around the world.
From the steam engine to the television to the technology behind the chips that power billions of devices all over the world (think ARM) Britain has blazed and is blazing a trail for others to follow.
One British company that is rapidly growing both in reputation and stature is the mobile development studio Apposing.
Now whilst not many people may have heard of Apposing themselves, it is guaranteed that you know of their work for Apposing's client list is not exactly low profile.
The BBC, Unilever, Channel 4, Carphone Warehouse, CSL, Pretty Green and Chester Zoo are all clients that have had technologies developed and released by Apposing.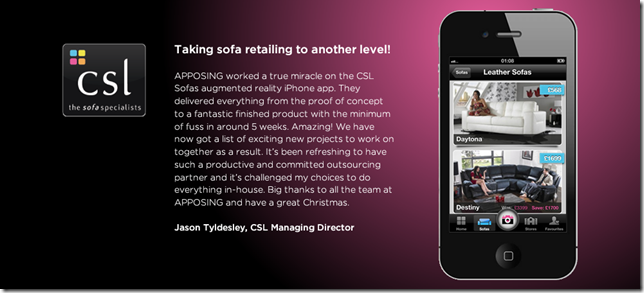 Having just relocated back into their original offices in Liverpool's Baltic Creative, Apposing is clearly a company that is going in the right direction.  Indeed, a quick check of the @Apposing twitter feed shows just how busy these guys are and how many projects they have on the go at once.
With that in mind, I was rather grateful when Dave Brown, Apposing's MD took time out to answer some questions about his business and the future.
How did Apposing come to exist?  Was this due to ideas already in existence, by accident or always the intention?
How about all of the above? I was working as Creative Director for a large design agency in Liverpool but had been intrigued by the mobile market for a while. It was clear it was going to boom and I wanted to be involved. After a few small side projects, I decided to take the leap and start Apposing. We established ourselves with small local projects but soon attracted interest from large, established brands due to the quality of our ideas and work.

How long have Apposing been making Apps?
We class ourselves as an ideas agency but apps have always been the focus. We don't want to market ourselves as covering all digital needs because, even though we can and occasionally do, apps are our speciality. Since we started in 2009, we have concentrated on thinking of an idea for an app that would suit our clients specific needs and work with them closely to develop that idea into a winning product for them.
Who are the main people behind Apposing – have they been with the company since the beginning?
As founder and Managing Director, Dave Brown is the face of Apposing. A former Creative Director, Dave still contributes heavily to the art direction and ideas generation of apps at Apposing but also works on attracting new business. In the past 12 months, Dave has grown the team to 12, with new developers, designers, project managers and some key senior level staff added.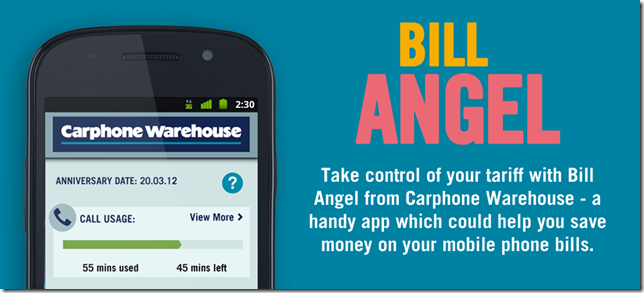 Is it possible to have an overview of apps developed and for which platform?
Our portfolio is growing, so we won't list them all but our most well-known apps have been for CSL Sofas and Carphone Warehouse. For CSL Sofas, we developed an idea unique to the client, giving augmented reality a real use, with users being able to see any sofa in their room. The app was developed for iOS and Android. For Carphone Warehouse, we developed an app to help customers take control of their mobile contract. Called 'Bill Angel', the app tracks calls, text and data usage for Android and BlackBerry devices. Apple permissions meant that the iOS app can only track data usage but it has been a success across all platforms and we are enjoying a great working relationship with Carphone Warehouse.
How many staff do you currently employ?
The team at Apposing currently consists of 12 members of staff. Founder Dave Brown is Managing Director, with a couple of non-executive directors also in contact. We then have a Client Services and Studio Manager and design and development teams. At the moment, the size of the team is working well but we may look to add to it if we continue to be so busy!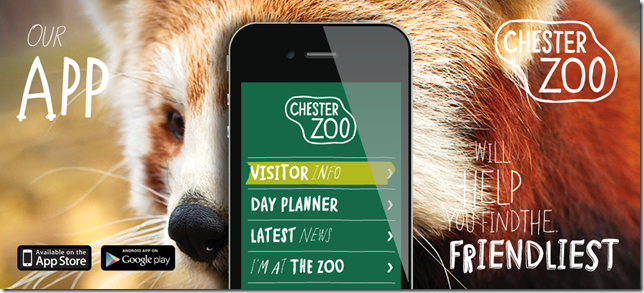 You are currently based in Liverpool, do you feel the geography puts you at a disadvantage – ie not being in London?
Absolutely not. Most of the team are from Liverpool and we all enjoy working here. We recently moved to a purpose built studio in the new Baltic Creative area and are surrounded by very talented creative companies. There's plenty going on in the city and we don't get overlooked for projects because of our location. Securing work from the likes of Carphone Warehouse proves that the ideas and quality of work we can provide are much more important than where the company is based, we continually see a lot of our work is from outside the Liverpool area and now international too with us working with clients in Denmark, USA, Africa and Australia.
Your main area of development seems to have been based around iOS, how crucial do you feel Android, Blackberry and Windows Phone are to your success, current and future?
We make a considerable effort to keep on top of all technology news and data about app usage on different platforms so that we are always in a position to direct clients professionally. Even with the growth of Android, the demand for iOS apps is still stronger than that for other platforms. A reason for this might be that apps have to be designed for so many different devices if on Android, whereas the process for iOS is much more straightforward. Then again, even Apple have now released the iPhone 5 with a new screen size (but the iPad mini won't require more work because of the dimensions used). We certainly don't limit ourselves to iOS though and have full time developers working on Android. For BlackBerry and Windows, we have done some work and hope the platforms do attract more interest – it would be good for the industry.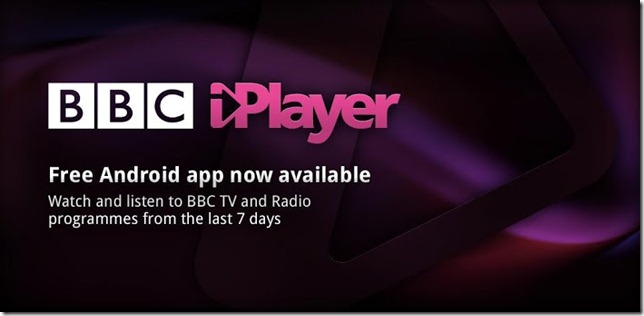 Do you have any plans for Windows RT specifically?
The whole situation regarding Windows is interesting and as mentioned earlier we ensure we keep up to date with the news. At the moment though, we're sitting tight to see how things progress. Just like the BlackBerry 10, we have had the Dev Alpha device now for about 4 months testing and porting apps to which we think it is a great platform – it is all about users needs and the perception of the brand really…have Windows and BlackBerry left it too late?
Has the removal of flash from Android caused you a major issue?
No, it really hasn't. Firstly, it's worthwhile pointing out that it'll still work on some Android devices running lower versions but we don't find an issue regardless. Batteries get drained with Flash and that is something we try and avoid with all our apps. I think it has been a bigger issue for Android rather than the developer but as with everything on these devices there is always another way of doing what you could do with the tech.
Is there any reality in the belief that developers put iOS first and Android second and where on the list, if anywhere does Windows phone feature?
I suppose I touched on this point earlier. At the moment, iOS is first because of the demand and there are statistics to back this up. Even if there are more Android phones being used, apps are more successful on iOS. At Apposing, our development is purely in the interest of the client. If the market changed and Android apps overtook iOS, we would prioritise them and we'd do the same if Windows became the leader. In a recent pitch, we looked at what platforms were most frequently used in different places in the world. Symbian phones were shown to be important in some places but Windows was not the leader anywhere at the time. That would need to change for Windows to become a higher priority for developers.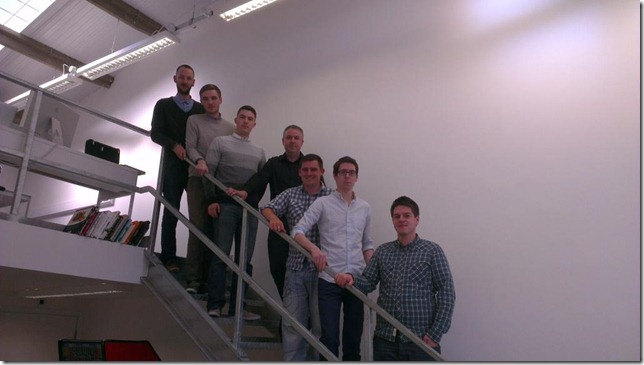 Will the features on the iPlayer for iOS be coming to Android?
Some of the features already have! Check out this article – http://www.bbc.co.uk/blogs/bbcinternet/2012/09/media_player_android_phones_ta.html
Finally, Without giving too much away, can you reveal any titbits of future plans / development?
The nature of the business means that future plans have to be kept as secretive as possible but we're always thinking of new ideas. There's a couple of R&D apps going to clients over the next few weeks that would break new ground in very different sectors if taken forward. Hopefully we can release more details very soon but we are heavily focussed towards future retail and second screen TV projects.


As well as the achievements that you see above, Apposing have also won the accolade of appearing on Theo Paphitis's #SBS winners list which is a resounding endorsement from the multi-millionaire businessman.
If the future of mobile operating systems looks ever more dependent on application developers and ideas people, Apposing seems to be in a very strong position going forwards and as Britain's future industry has shifted from manufacturing to services and technology, Dave Brown's Apposing is leading the way for the rest of the world to follow.