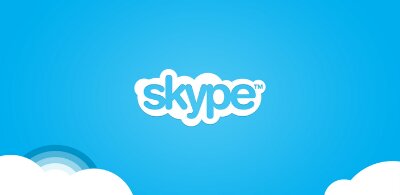 It's always nice when a large name app developer like Skype actually update their app to have a decent tablet UI.
This mornings update to Skype has added exactly that. Here are a few screenshots showing what to expect.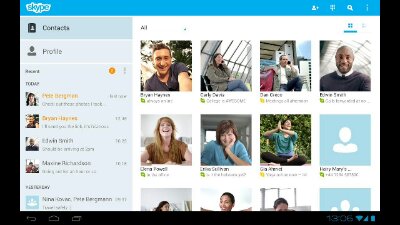 The what's new section of the Play Store details a little bit about the bew stuff.
What's in this version:
Sign in and merge with your Microsoft account
Brand new design for tablets
Improved audio quality
Bug fixes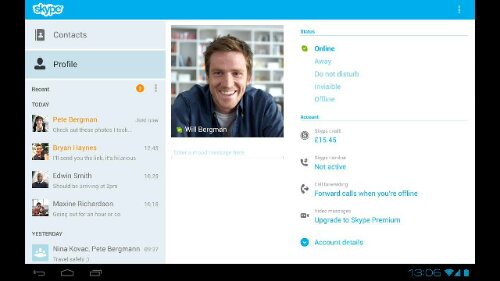 Lastly they have a video full of people with tablets using Skype. It sure does look nice, I just wish more tablet optimised Android apps existed.
Play Store Link – Skype