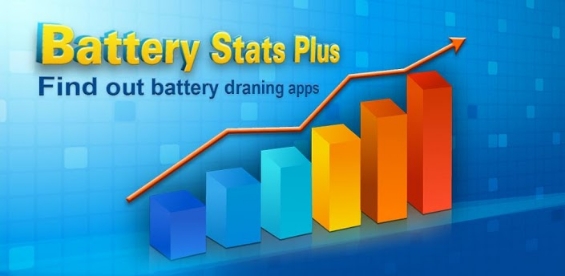 One major complaint around almost every smartphone currently available is battery life.
Unless you have a Motorola Razr Maxx or the Galaxy Note 2 with their giant batteries or have every data service turned off then battery life is almost certain to raise its head as an issue sooner or later.
This is where Battery Stats Plus comes in.
Battery Stats Plus detects and notifies battery draining apps. It collects and analyses battery usage per app basic on your Android devices.

Usage attributes include CPU, CPU foreground, network, GPS, sensor, wake lock, and battery information. Statistic data is optionally uploaded on our cloud and shared with other users.

Cloud-based service to compare your battery lifetime and battery usage between your device and other devices.

Features
☆ Analyze battery stats per apps
☆ Statistics on CPU, CPU foreground, data usage, GPS usage, sensor usage
☆ Auto-detect & notify battery draining apps
☆ Estimate and monitor battery lifetime
☆ Cloud based service to compare device's battery performance
☆ Cloud based service to compare battery usage per app of your device and average usage (reported by other users)
This could obviously prove very useful for identifying those apps that are a real battery drain and help with the decision around whether to keep or uninstall them forever.
Complete with the cloud fed web interface, a plethora of information is available to help you make the best of your battery.
The comparison aspect is should also prove rather useful in providing a benchmark against other users with the same handset.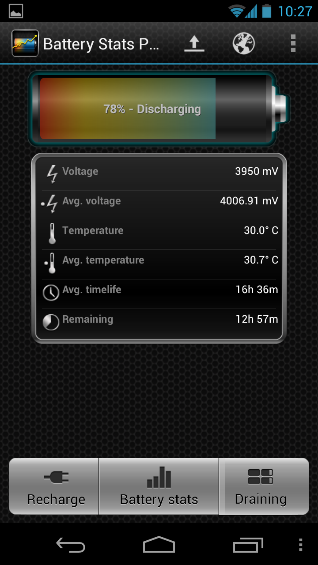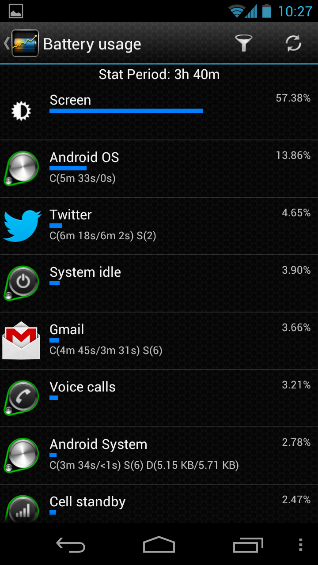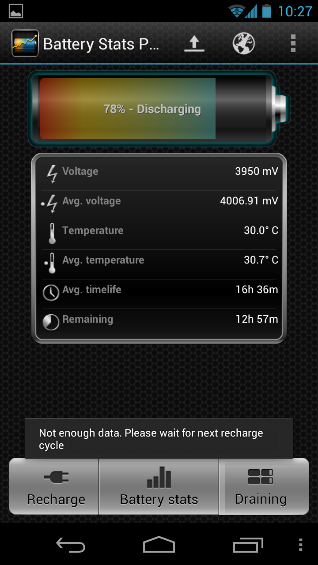 Battery Stats Plus is available free from the Google Play Store or in a pro version for £1.26