The LG Optimus 4X is one of those underrated devices. Retailers are now in that period where LG's newer devices are appearing and these older devices are in danger of getting overlooked.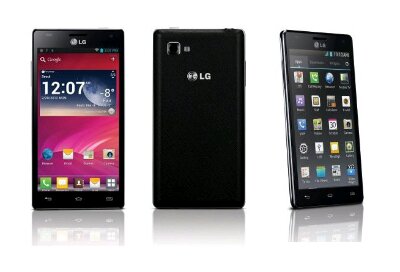 Expansys are selling them today for £284.99 here.
Features you'll love:
Flagship phone from LG bursting with tech that works in      intelligent ways to make everyday use faster, better and easier
Ultra fast quad-core performance means you can switch      from watching YouTube to sending an e-mail in a flash, run the latest apps      with no lag, enjoy console-quality gaming, watch full HD video and much      more
Improved battery life thanks to the 4-plus-1 processor      chip architecture, which uses an isolated low-power battery saver core for      less intensive tasks such as operating in standby mode
Sleek 8.7mm thin design with tiny bezel around huge      screen; the LG Optimus 4X HD will be sure to turn heads
Vibrant 4.7 inch True HD IPS display with razer-sharp      329ppi resolution and incredibly natural colour reproduction for life-like      images plus improved battery life
Thanks to a True HD IPS you can use your Optimus L5 in      bright sun light with no washout
Ice Cream Sandwich flavour Android gives the Optimus 4X      HD the latest in smartphone software
Don't miss a thing with an 8MP camera and 1080p full HD      video recording capabilities
Here is the spec for 4X:
Android 4.0 (ICS)
Processor 1.5 GHz Quad core Nvidia Tegra 3
Display 4.7″ 1280×720 pixels TRUE HD IPS
Memory 16 GB
RAM 1 GB
NFC
Camera 8 Mpixels
Front Camera 1.3 Mpixels
Battery Capacity 2150 mAh
Dimensions/Weight 132.4 x 68.1 x 8.9 mm 133 g
Please note: This is the EU version of the LG Optimus 4X, supplied with an EU plug and a UK AC adapter. The warranty is EU wide and valid.
Source – Expansys