After much searching for a case that I liked through the usual UK accessories channels I found that I could not find anything that suited me. So I extended my search to include imports and I found Dodocase from Sunny San Francisco. Now I had seen some of their work before and they come very highly recommended in the industry. I had initially written them off as being too expensive, what with having to import it from the US. However after some calculations I decided to go for it.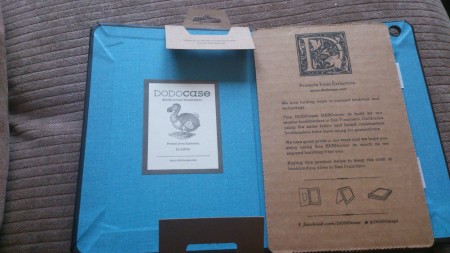 What we have here is the Dodocase Hardcover which comes in at $48.94 or £31.48 including shipping to the UK this makes it cheaper than the Smart Covers you can buy here and I think it is worth a lot more than that. Dodocase make covers for all sorts of tablets including the whole iPad range and the Nexus 7.
The case itself is a hand made affair and is made using traditional book binding techniques to give the handmade moleskin look. My first impressions of the case are very good and it makes the iPad Mini feel great in the hand whilst also making it look like a Moleskin notebook. It does not add very much weight to the tablet or thickness. The case supports having the iPad standing up and also a typing mode.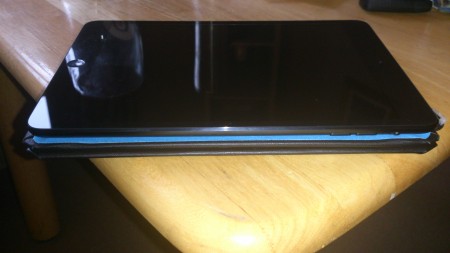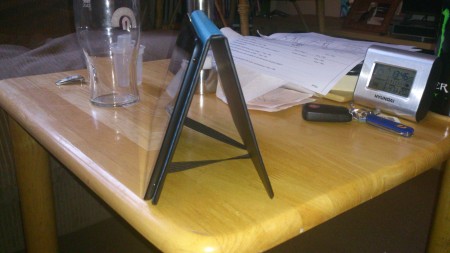 The standing position is very good but the same is not the case with the typing position although it is by no means bad. The cover attaches itself via very sticky adhesive similar to that found on the Clingo car and desk mounts that we have tested here on the site before. I feel very confident in how secure the iPad is held and I cannot see it coming loose any time soon.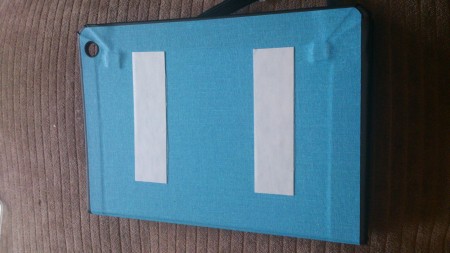 So if you are looking for a case that is a little bit different and you don't mind waiting a bit (mine took two weeks to arrive) then I can thoroughly recommend the Dodocase Hardcover, if you want something a little more secure then it might be worth checking out the Dodocase Classic as this is designed to protect from impact as well.
Check them out as they are well worth a look.

Link – Dodocase