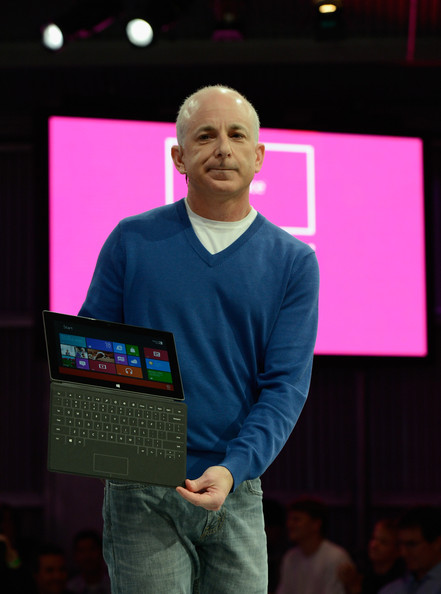 You may have seen this guy recently. He's Steven Sinofsky and showed us Microsoft Surface on stage. Today he quit Microsoft, and you'll no doubt see headlines suggesting that the company is struggling due to the "modest sales" and his departure.
Paul Thurrot has managed to grab the internal Microsoft email from Steven Sinofsky which attempts to quell the inevitable rumours…
Some might notice a bit of chatter speculating about this decision or timing. I can assure you that none could be true as this was a personal and private choice that in no way reflects any speculation or theories one might read—about me, opportunity, the company or its leadership.
Tami Reller has been moved to lead business and marketing strategy for Surface, whilst Julie Larson-Green will lead Windows engineering. Steven Sinofsky has worked for Microsoft since 1989.
Links – WinSupersite – Le Paisien