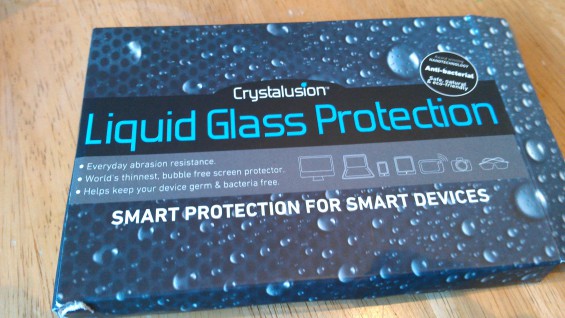 I don't like cases and covers. There, I admit it. The Crystalusion Liquid Glass Protection could be a possible solution. It'll perhaps not protect your phone from dents or cracks and you'll not get any extra protection if you drop the thing.
However, you will get protection from dirt, oil, dust, abrasion and bacteria for up to a year. My handset has a few abrasions already, so I wanted to try this out.
It doesn't come in a bottle but, for £7.49, in two sachets. Inside each sachet / condom wrapper is a couple of micro-fibre cloths. Take out the first, clean your phone all over, then take out the second and wipe the handset. The liquid will set in a matter of minutes to form a protective layer. No plastic, no bubbles, just a clean liquid layer.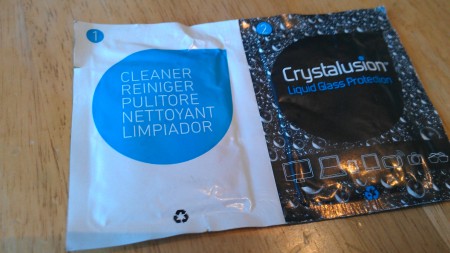 After that the people at Crystalusion tell me that you can use the phone "lightly" after 5 minutes, but they recommend leaving it to set over night if you can.
I've filmed the process below, so you can get a better idea on how it's applied..
Now, what I can tell you is that the phone certainly feels better. It's almost like giving it a good polish but the coating definitely helps with greasy finger marks and doesn't affect the way that the phone operates.
If you're interesting in getting one, they're available from Expansys.