I recently reviewed the Clingo Universal Car Mount and was very impressed with it. So much so that I now have a desk stand to see if that can solve the same issues as the car mount.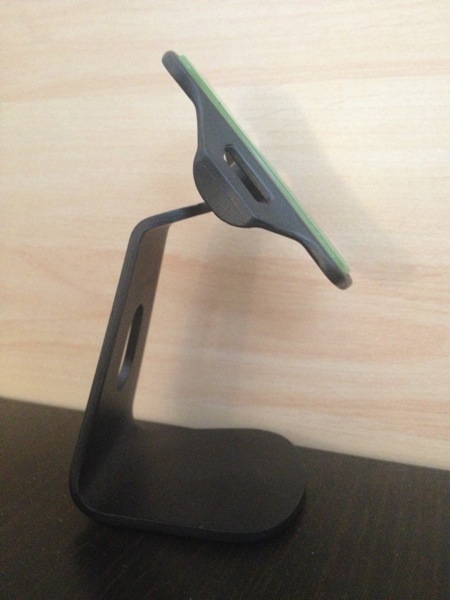 My first thoughts when taking it out of the box was how sturdy it feels. The base is metal and is pretty heavy. Its black and the design is reminiscent of the base on my iMac including the hole in the back for threading a cable.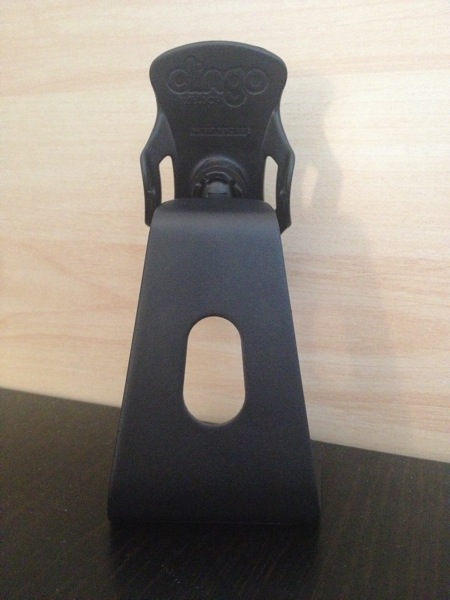 The pad is exactly the same as the one on the car mount, it uses a ball and socket joint and the 2 are actually interchangeable.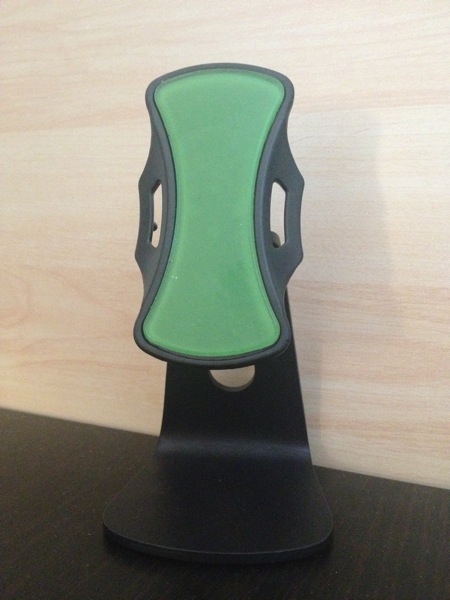 As soon as you place a phone on the pad it clings incredibly well. The phone feels really secure and no amount of shaking could get the phone to drop off. When it comes time to take the phone off it comes off very easily. There's no residue or tackiness left on the back of the phone and the pad is ready to be used next time.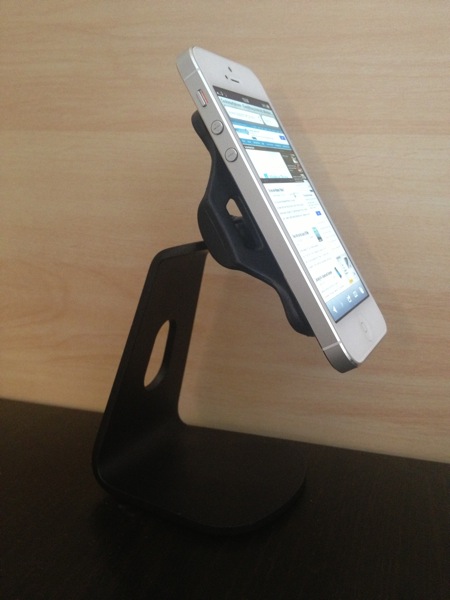 Because of the ball and socket joint the pad can be placed in a variety of different angles. This is handy when dealing with things on screen or for watching a movie or referencing something and because the base is heavy the stand doesn't wobble or fell like it would topple over. I've replied to text messages using one finger on the keyboard and it didn't move a bit. Theres a non slip pad on the bottom so you don't need to worry about metal scratching the surface.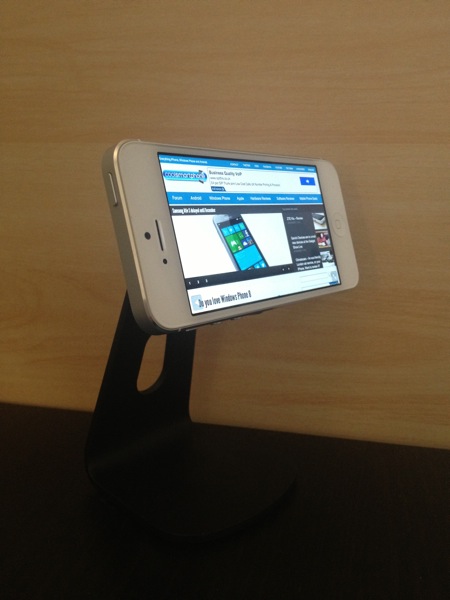 Overall I was very impressed with the Clingo Universal Desk Stand. It feels premium and will work with any size phone or tablet. I suspect it would also work with something like an iPad mini or a Nexus 7 as well but I didn't test that. This product is now a permanent feature on my desk. The Clingo Universal Desk Stand is available from Mobile Fun and costs £19.99.  I'd recommend it to anyone who's looking for a desk stand. It's one less thing to worry about when changing phones.
Mobile Fun also do a wide range of device specific docks and chargers such as the Galaxy Note 2 docks. I can honestly recommend checking with them first if  your looking for accessories for your phone.