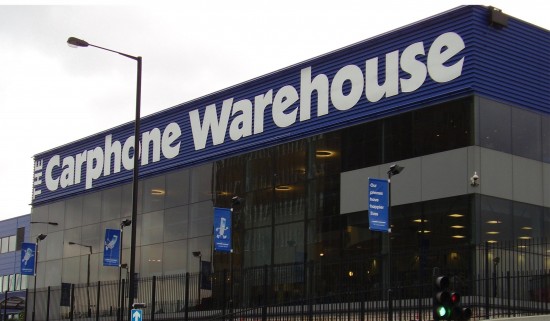 The weather has turned colder, the leaves are falling off the trees, Halloween is over and done with and Sainsbury's have mulled wine in stock.  This can mean only one thing…..Christmas is rapidly approaching!
In celebration of this fact Carphone Warehouse are slashing the prices of several tablets by up to £50.
The tablets are as follows:
| | | |
| --- | --- | --- |
| Tablet | CPW Price | Other retailer price |
| Samsung Tab 2 | £149 | £199.99 |
| Nexus 32GB | £189 | £199.99 |
| iPad 3 16GB WiFi | £359 | £399 |
So, before you rush out buying your new tablet, have a check to see if you can bag a bargain from Carphone Warehouse!
The full press release is below:
Carphone Warehouse slashes tablet prices for Christmas surge

UK's largest independent mobile retailer offers best value on the high street for this year's most wanted Christmas gift

 

LONDON, 7 November 2012 – Carphone Warehouse has announced its aim to offer the lowest prices on tablets on the high street, in a series of aggressive price cuts on tablets and tablet bundles which will launch from today. The offers will include some of the most wanted models on the market such as the Apple iPad, Google Nexus and Samsung Tab.

Graham Stapleton, Chief Commercial Officer at Carphone Warehouse, says, "We are determined to offer the best price for customers on the high street this Christmas. With a raft of new models just landing on shelves from the likes of Apple, Google and Amazon, tablets are sure to be top of many customers' wish lists."

| | | |
| --- | --- | --- |
| Tablet | Carphone Warehouse pricing | Other leading retailer pricing[1] |
| Samsung Tab 2 | £149 | £199.99 |
| Nexus 32GB | £189 | £199.99 |
| iPad 3 16GB WiFi | £359 | £399 |

Graham adds, "For years desktop PC sales have been in decline, while the tablet market has gone from strength to strength. Our global partnership with Best Buy gives us the buying power to challenge our high street competitors on price, and ensure as many customers as possible can get their hands on the latest tech. As the UK's largest independent mobile retailer, we are best placed to serve customers looking for a new tablet, bundle deals with the latest smartphones, and 3G connected tablets to surf the internet on the go."

With an ever expanding range, Carphone Warehouse staff offer impartial and expert guidance on finding the right tablet for each customer. Recent data from the retailer shows that tablets are increasingly seen as an essential part of a broader mobile package, with 59% of all tablet sales now sold as either connected or tethered, to allow on-the-go access to the internet on devices that don't have built-in 3G connectivity.