Budget phones have a place in the world, as not everyone can afford to have the latest and greatest handset. I find reviewing entry level phones harder than the rest. Quite often with no standout features you are left clutching at straws over what to write. On which note that brings me neatly to my review of the ZTE Kis. As usual the other week we had our initial impressions of the device and found it to be acceptable and solid device for the money. My initial good and bad points have not changed much bar a few surprises with media playback.
Good Points
It's white 😉
It's super cheap
MicroSD slot
Removable battery
Very solid build
Loud speaker
Better than average sound quality at this price (using third party headphones)
Bad Points
Small screen
Fingerprints appear on the screen with the slightest touch
Plasticy
HVGA
soft keys beneath the screen barely ever come on
Hardware & Design
Here is the spec of the KIS:
Dimensions 114.3 x 61.6 x 11.5 mm
Weight 120 g
Display TFT capacitive touchscreen HVGA 320 x 480 pixels, 3.5 inches (~165 ppi pixel density)
MicroSD 2 GB included
Internal Memory 200 MB storage, 512 MB ROM, 256 MB RAM
Camera 3.2 MP autofocus
Android 2.3 (Gingerbread)
CPU 800 MHz
Battery Li-Ion 1400 mAh
As you can see the spec of the Kis is pretty basic, the low internal memory is going to create problems once you have installed a few games and apps. Although you should be able to move a few to the memory card.
Not having a flash on the camera is going to mean you really only can take photos outside and in a well lit environment.
Design wise the ZTE Kis is quite pleasant, it is very reminiscent of the HTC Hero, apart from chin of course. It feels solidly built, although slightly plasticy.
The screen gets covered in fingerprints after only a few minutes use, so keep a cloth nearby. Beneath the screen are some softkeys that are meant to light when touched, they do light up just only when it's quite dark.
Having a memory card in the phone means you can get a 32GB card and fill it full of music and have yourself a fairly cheap MP3 player, ideal for kids to take on holiday. Especially as the sound quality is quite good.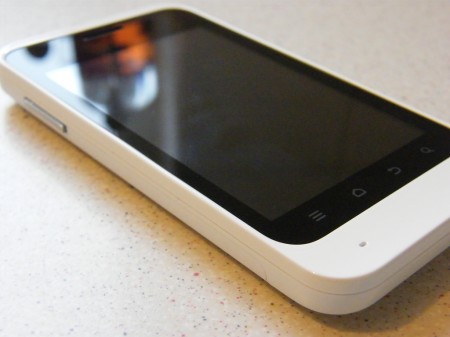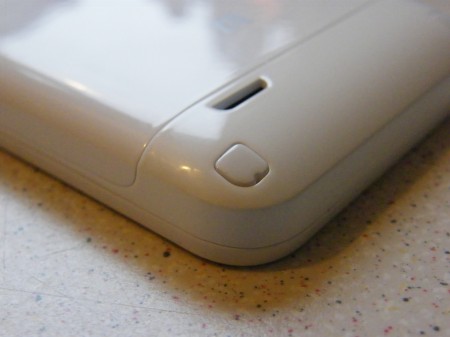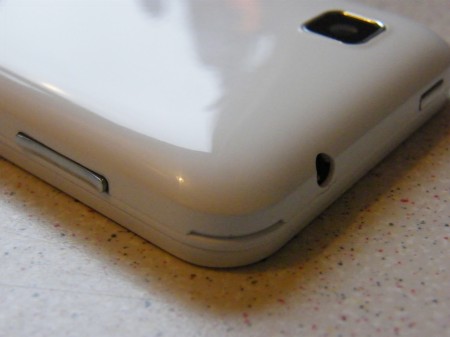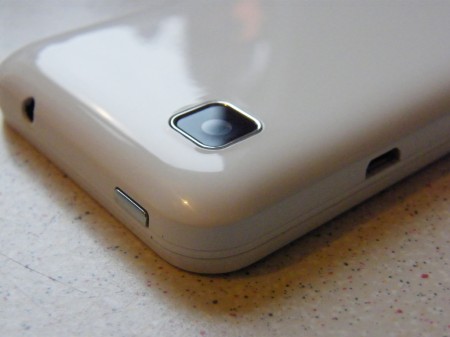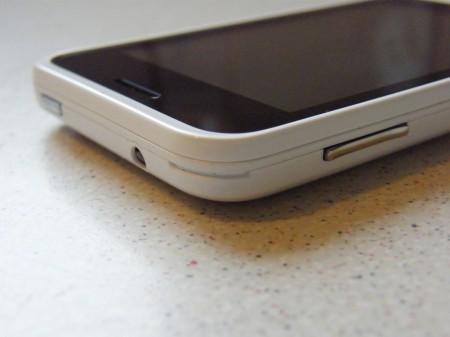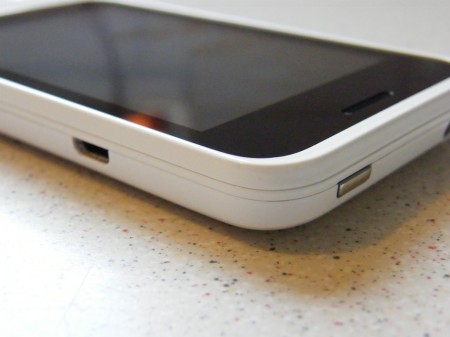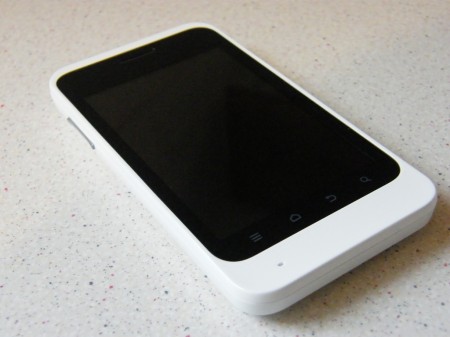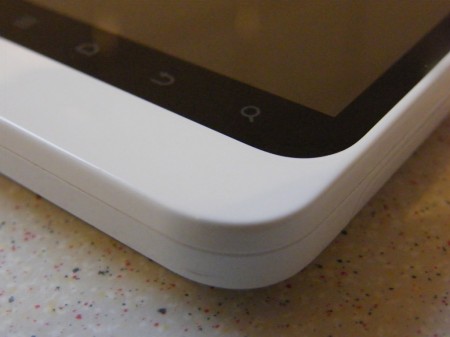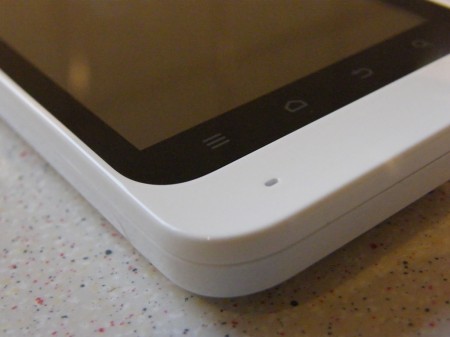 Software
As mentioned in the initial impressions the ZTE Kis comes with Gingerbread, which means a lot of the latest and greatest apps just aren't available. To try out what it's capable of running I installed iPlayer, TV Catchup, 7Digital and some benchmark apps.
Iplayer works surprisingly well, with no delay between the audio and the video and the sound is also surprisingly loud from the speaker. Because of this the live radio feature was quite useable.
TV Catchup was slightly laggier than iPlayer with a slight difference between the streams. Again the speaker performed admirably.
7Digital I always use either 7Digital or Google Music for my music needs, 7Digital lets me purchase music as well though. On the Kis it worked well, again the speaker made listening to music out loud possible. With headphones I was quite surprised at the quality of the sound, normally you get hiss or static, this was using third party headphones of course.
The built in apps are all non descript bar a few Virgin apps to help manage your account. ZTE have tweaked a few elements with Android, such as the launcher and the lockscreen, the laucnher has skinned icons and a non alphabetical app drawer. The lockscreen has a neat unlock animation, apart from that it offers nothing of any use really, no app shortcuts or anything, it does have media controls whilst playing music.
ZTE have a installed Touchpal keyboard which is a swype type of keyboard. I hate these, one day someone will partner with Swiftkey and the world will be a better place (I jest).
Benchmark wise the ZTE Kis scored 1030 on Quadrant and 2785 on Antutu which puts it alongside the phones from years ago.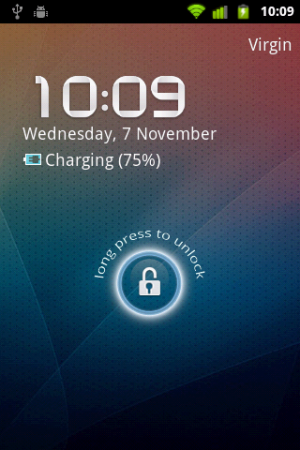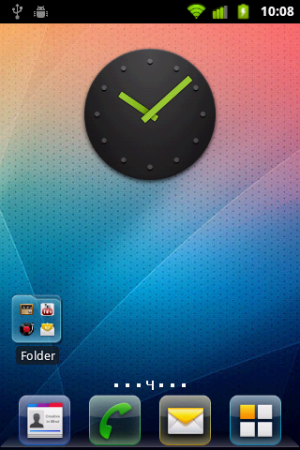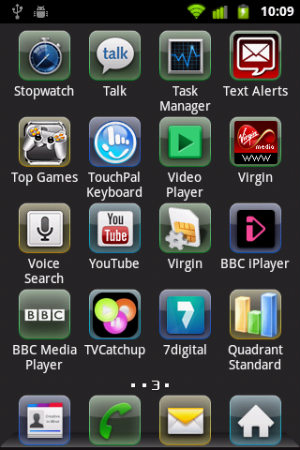 Conclusion 
The ZTE Kis is one of those phones where you end up saying for the money it is ok. Virgin have added a bonus feature of the years worth of data, this combined with the phone would make an ideal backup phone or a phone for a non demanding child.
So if you're looking for a budget phone head over to the Virgin Mobile page here for only £59.00 to get one. You also get the following if you buy one – Twelve months free data, £10 airtime included in the price of the phone and an extra 300 free texts.