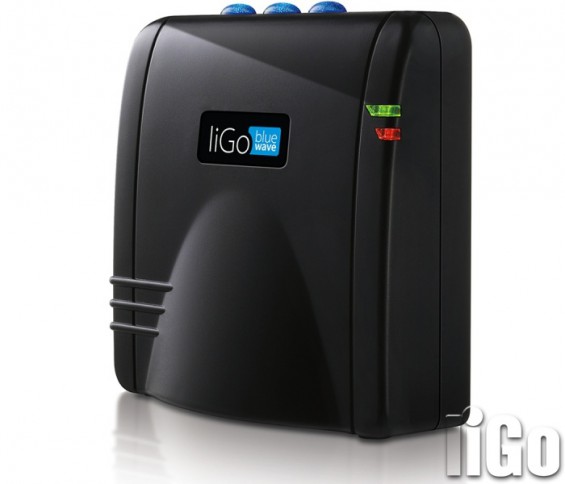 Bear with me while I try and explain this one, because it's pretty interesting. Let's imagine for a moment that your mobile phone only works upstairs, or by the window. There's a few ways to get around this. You could get a repeater, you could just go upstairs or you could move house.
Now, at home you'll probably have a cordless home phone. Powered by DECT wireless technology, most of us are comfortable with talking around the home without any signal difficulty. You could use that to make calls – no signal issues there, but then it's probably going to cost you a fortune to call mobile phones isn't it?
Step forward the liGo Bluewave. You plug your home phone into it, then pair the box via Bluetooth with your mobile. End result? You can make and receive calls through your mobile using your home phone.
You can connect up to three mobile phones and it can help to fix mobile signal not-spots around the home or office.
Right now you can pick one up for £99.99, but don't forget about all those inclusive mobile calls your family can use, simply by putting DECT extensions in your kids rooms.. 🙂
Link – liGo Bluewave