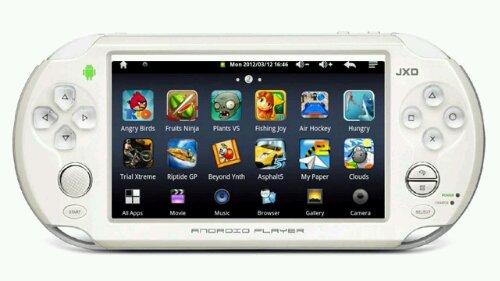 In my morning email today was this deal on an Android games console. It costs £54.99 and definitely looks the part, even if most of those buttons around the screen will probably remain largely unused.
The errr… S5110 .. runs Android 4.0 and has HDMI out too, so you can have Angry Birds on your TV. It's available in black or white and has a 5″ "three point" screen. It connects by WiFi and there's a camera of unspecified resolution at the back.
We're going to try and hunt down a bit more info on this, but if you've bought one (this particular deal is only on for a few days) do let us know what you think of it. If nothing else, it could be an ideal present for the kids in you life who continually steal your phone just to play Cut The Rope.
Link – S5110 Android Gaming Console