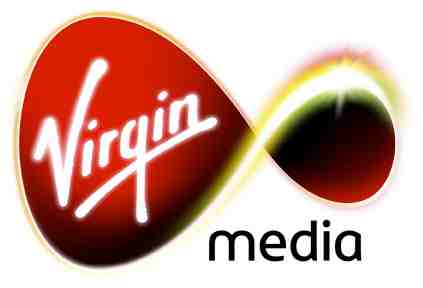 Virgin Media has today announced that it is to introduce the UK's first converged calling. A simple smartphone app allows calls to be made over WiFi no matter where you are. Calls can be made wherever there is a WiFi connection, even abroad.
All you need is a landline from Virgin, a smartphone and a WiFi connection. For the first time calls from abroad back to friends and family in the UK, even mobiles, could be free.
It's quite an interesting concept as, if you are a Virgin landline customer, you can use your mobile to call landlines for free wherever you are, even abroad (as long as you have WiFi). Imagine sitting in your holiday villa, talking on your mobile and not having to worry about the cost. Here in the UK a lot of people have virtually unlimited minutes anyway, but abroad this might be quite useful and a good Skype alternative.
There is no mention of where the app is at the moment. I'm assuming Android and iOS and I will add links to this article if and when we find them.
Here is the press release from Virgin…
Virgin Media introduces UK's first converged calling

· Smartphone WiFi app to set the home phone free – even overseas

· Launches UK's first unlimited mobile calls landline talk plan

Virgin Media today unveiled SmartCall, the UK's first WiFi calling service that allows customers to use the unlimited calls from their home phone talk plan on their smartphone – whether at home, at a friend's, or even abroad.

As long as there's a WiFi connection, SmartCall will give people the freedom to use their Virgin Phone inclusive calls on smartphones, regardless of wherever they are and no matter which mobile operator they use.

The intuitive app will automatically detect whether a SmartCall is possible and whether that call is included in their home phone talk plan. This even includes phoning the UK from abroad, so holidaymakers could wave au revoir to the shock of roaming call charges or hefty hotel phone bills.

Virgin Media recently completed extensive technical trials of SmartCall and will now open this service up to select customers on an exclusive basis in the coming weeks, before making it available to all Virgin Phone customers in early 2013.

Virgin Media is also introducing a new talk plan which, for the first time in the UK, will include unlimited calls to all UK mobiles. Combined with SmartCall, the new plan will help customers make considerable savings and get even greater value from their phones.

Graeme Oxby, Virgin Media's executive director of mobile and home phone, said: "SmartCall will stretch the home telephone cord all the way to wherever you might be, whether in a coffee shop in Cornwall or on a beach in Bali. All you need is a home phone from us, a smartphone and a WiFi connection. This groundbreaking service will give customers even more fantastic value from their phones and is also another example of how technology can make our lives easier. Virgin Media is best placed to provide the greatest value converged telephone services as the distinction between staying connected in and out of the home blurs and as we look for more ways to give our customers more."

Earlier this year Virgin Media introduced a Line Rental Saver by which customers could save even more. For a one-off up-front price of £120, when paid in advance by debit or credit card, customers can get an entire year of home phone, saving £46.80.