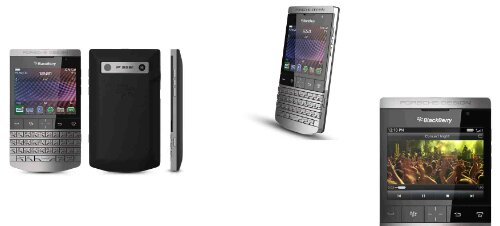 Well we might just have the ideal phone for you.
Expansys have been in touch to let us know that the BlackBerry Porsche Design P'9981 is back in stock for a staggering £1209.99 which you can get here.
It certainly makes me wonder who owns one of these. Maybe if you do you could let us know what you think about it.
Here is the product info about the phone.
The Porsche Design P'9981 smartphone from BlackBerry is instantly identifiable as a Porsche Design product.
The exclusive material choices for this unique smartphone include a forged stainless steel frame, hand-wrapped leather back cover, sculpted QWERTY keyboard, and crystal clear touch display.
This customized Porsche Design P'9981 comes with an exclusive Porsche Design UI and a bespoke Wikitude World Browser augmented reality app experience. It also includes premium, exclusive PINs that help easily identify another P'9981 smartphone user.

The Porsche Design P'9981 is built on a performance driven platform that features a 1.2 GHz processor, HD video recording, 24-bit high resolution graphics, and advanced sensors enabling new augmented reality applications. It comes with 8GB of on-board memory, expandable up to 40GB with a micro SD card.

BlackBerry® 7, the operating system for the new Porsche Design P'9981, includes a next generation BlackBerry® browser with a fast, fluid web browsing experience that is among the best in the industry. It also features Liquid Graphics™ technology, which delivers a highly responsive touch experience with incredibly fast and smooth graphics.

The Porsche Design P'9981 includes built-in support for NFC (Near Field Communications), which will enable many new and exciting capabilities.