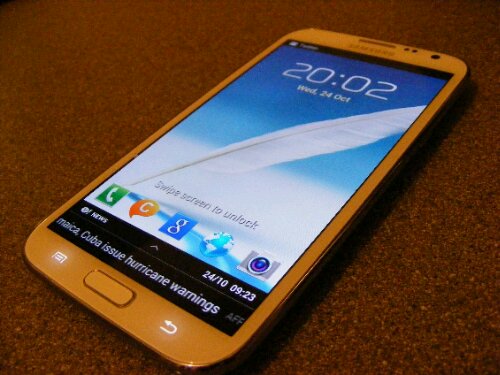 It might have a huge screen, it might blur the lines between "phone" and "tablet" but the new Note II has proved pretty popular, shifting 3 million units in just over a month.
The Note II, which we looked at recently, has a 5.5″ screen and that S-Pen for doodling and note-taking. It's incredibly quick and you quickly learn to love the gorgeous screen.
Powered by Android 4.1 Jelly Bean, it has a lot of the qualities of a normal Android phone, but with the power and screen of a tablet.