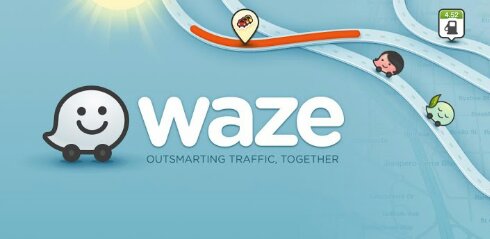 Yesterday Waze the free social sat nav and mapping app had a bit of an update adding more features to the app.
So what's new in this version?
What's in this version:

✓ See friends driving to your destination & everyone's ETA
✓ Send a pick up request to grab anyone's location & navigate to them
✓ Share your drive by sending a live map of your route & ETA to anyone
✓ New design and UI throughout
✓ Sign in with Facebook
✓ Nearing destination bar
✓ Toll road usage indication
✓ Private messages
✓ Parking location pin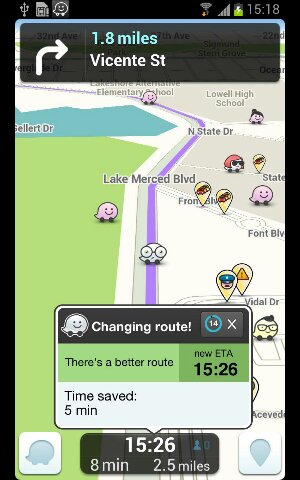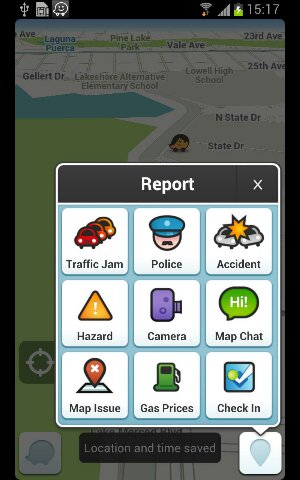 Here is a little animated video showing you what Waze is about.
http://www.youtube.com/watch?v=R8WKW0xeBxU
Do you like reading press releases? Well here is today's one.
Waze launches version 3.5 including new features for driving together

Features include real time ETAs and pick up requests

31 st Oct, London, 2012 — Waze, the first community-based traffic and navigation app for smartphones, has launched a new version boasting a range of new features including:

· Real time estimated time of arrival: see friends driving to your destination, where they have parked or share how your drive is going

· Pick up requests: no more painstakingly explaining where you are. Send a request to instantly grab a location and navigate directly there

· Facebook single sign-on: drivers can now log into Waze with their Facebook account

· Everyday convenience: information on toll roads, private messaging feature and a save your parking location function

Version 3.5 of the app, which has 28 million users worldwide, is designed to simplify everyday driving experiences by making it easier to fulfil social commitments.

Yael Elish, VP Product and Marketing at Waze, said: "We may be alone in the car, but most of the time it's only because we're on our way to meet others at work or at home, or out to join up with friends.

"It's only natural to be better informed about the location and timing of those you are about to meet or pick up, and be able to share the same info back with them. With this version Waze takes drivers out of the dark, re-imagining everyday driving as a much smoother experience."

Along with new social features, the updated app which is being released on both iOS and Android, also has built in privacy protections, letting users control which features to interact with on Waze, and letting them 'go invisible' to hide from the map anytime.

Waze 3.5 also has newly designed maps, moods, and interface, giving Waze a slick graphic overhaul throughout.