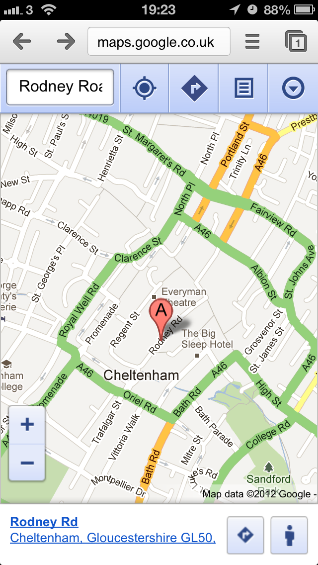 There has been much chagrin and consternation around the removal of Google maps from iOS.
Reports of Apple's new mapping app vary from excellent to useless and the outcry was enough to provoke a public apology from Apple and also contributed to the removal of Scott Forstall after he allegedly refused to sign the apology letter.
Well, there is good news on the horizon for those unhappy with Apple's current maps offering after San Francisco developer Ben Guild posted some blurry screenshots on his website of what appears to be a Google Maps app on iOS.
According to Mr Guild the app, still in alpha version, will be vector-based, have two-finger rotation to any angle, will be "super fast" and the 4-inch height of the iPhone 5 is supported.
We have included the screenshots below for your delectation, so now its a waiting game until release!!